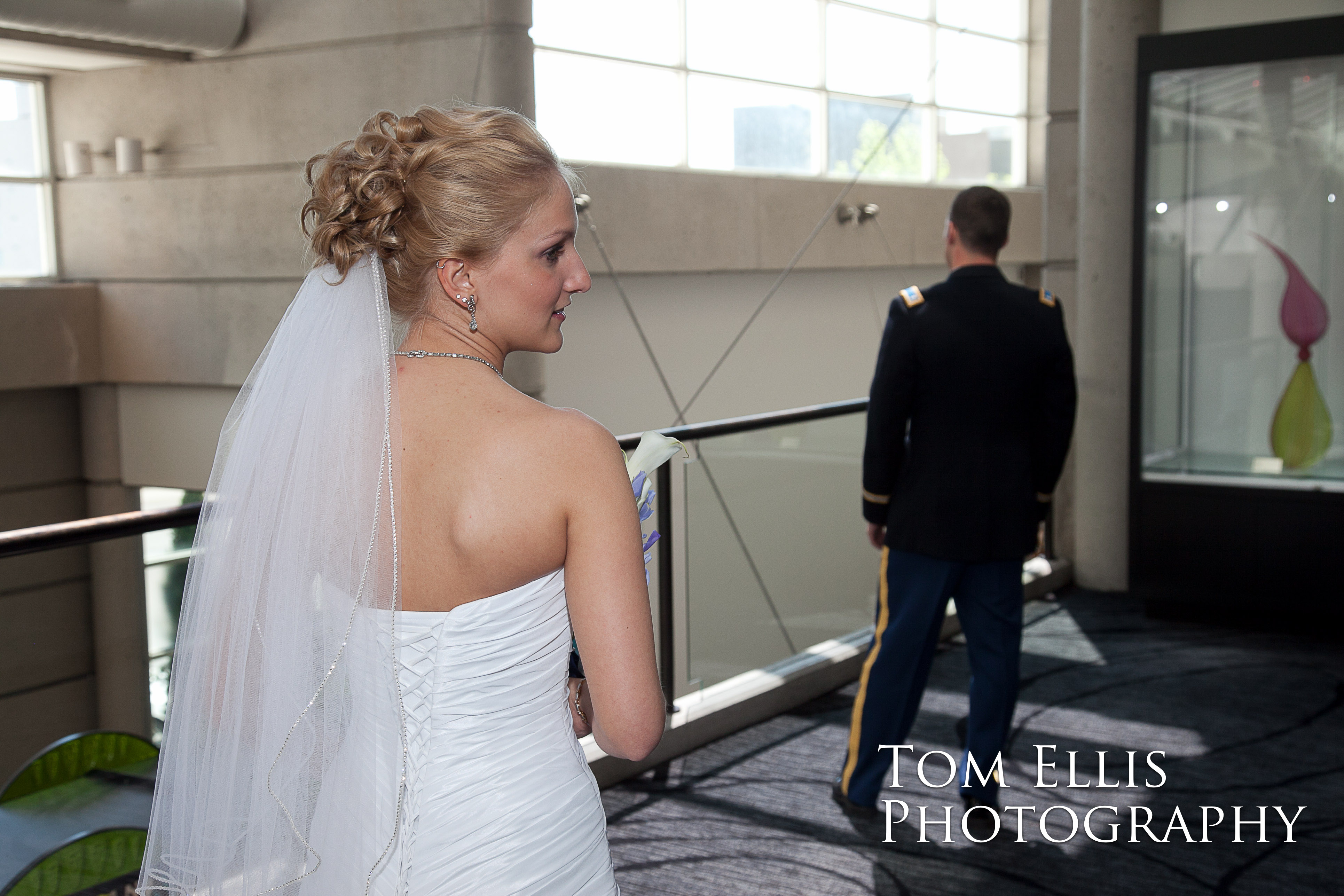 Kristin and Chris get married at Fort Lewis
It has taken me way too long to get these photos into the blog, but here they are at last!
Kristin and Chris were married on June 4, 2011.  We met up in downtown Tacoma at the hotel where they were staying, and had a chance to take a lot of fun photos both at the hotel and then out in the city.  It was an absolutely gorgeous day, one of the best we had seen all spring.
After our photo session in Tacoma we headed down the road to Fort Lewis, where Chris is stationed.  The chapel at Fort Lewis is a marvelous old building, much nicer than what you'd expect to find on a military base.
But enough talk.  I'm not much at telling the story of the day with words, I prefer to do it with photos.  So here is the day in pictures.