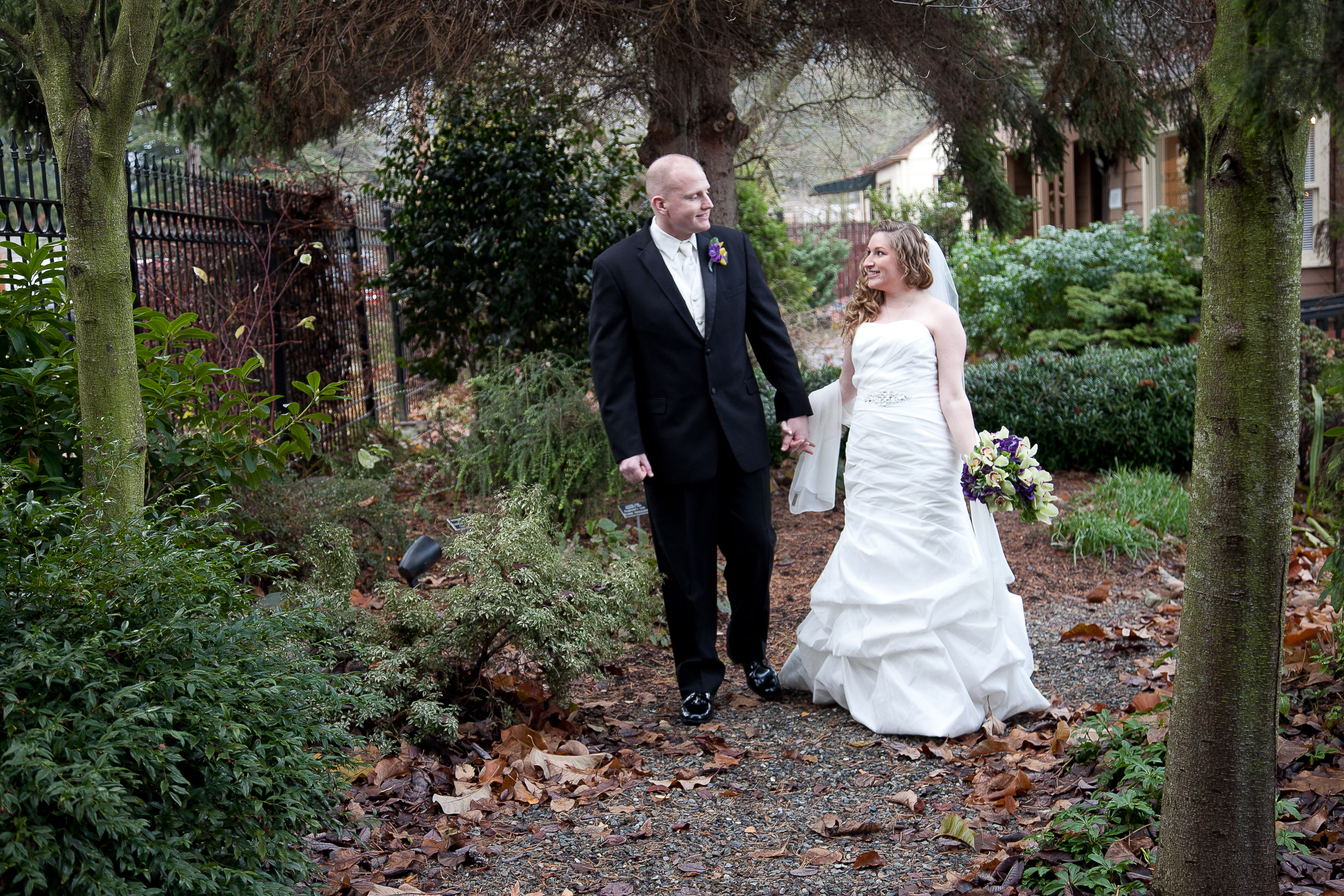 Seattle area wedding at the Windmill Gardens Bistro
Jennie and Rob had their Seattle area wedding on November 26, 2011 at the Windmill Gardens Bistro in Sumner.  This was my first time to photograph a wedding at Windmill Gardens, and while I had seen photos on their website I really didn't know what to expect.
I was very pleasantly surprised when I arrived at the venue early to check everything out.  Very pretty venue even in November; I'd love to shoot a wedding there in the spring or summer!
Jennie and Rob had an interesting theme for their wedding, the "Perfect Pair".  With a minor play on words they had a "pear theme" wedding.  I was extremely impressed with the decorations, which were all done by Jennie, family and friends.  Better than many of the professional jobs that I have seen at other weddings.  I have a few shots of the room in this photo selection, but they really don't do the decorations full justice.
Though the weather forecast for the day was not very good, we lucked out and had a rain-free hour before the sun went away to take photos in the back yard of the Bistro.  As I said earlier, great place for photos even in November, and would be fantastic on a sunny summer day.
The ceremony and reception went beautifully, and they had one of my favorite kinds of send offs – sparklers!
Following are some photos from the day, be sure to check out the send-off photos at the end!