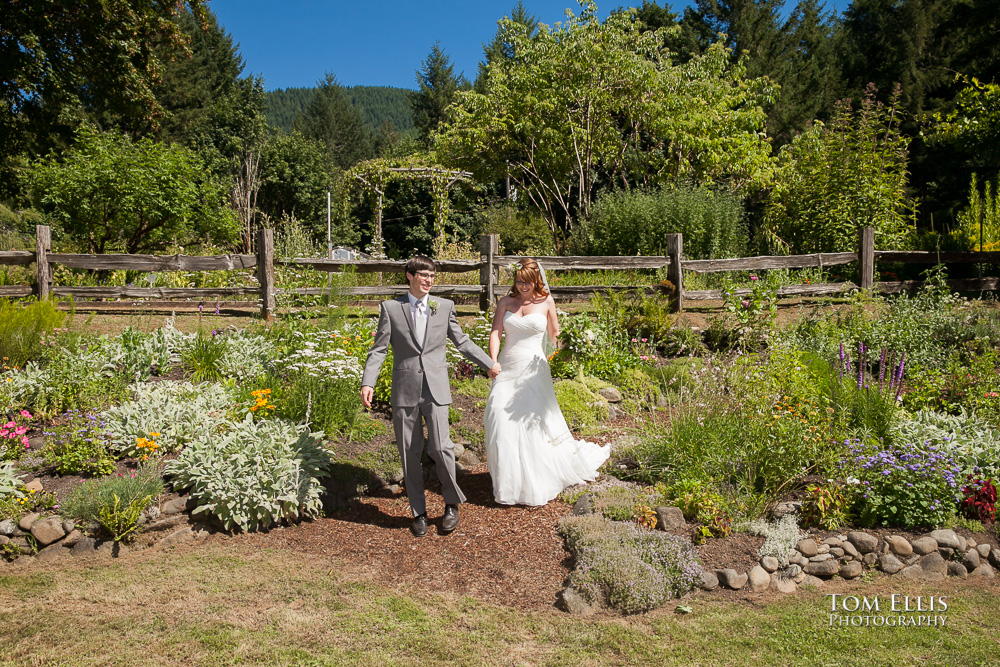 Wedding at the Thyme Garden in Alsea Oregon
I have been looking forward to this wedding for well over a year, when it became clear that Trevor and Aurora were "in for the long run", even though they had not yet become officially engaged.  Then last summer it became official, and the wedding date was announced for July 18, 2015.  They called soon after their engagement was announced and asked if I was able to photograph their wedding, and I was delighted to tell them "Yes!".  Soon after we did engagement photos, which you can see here, and I had a blast working with them.
The wedding was held at the Thyme Garden in Alsea, OR, which is about 20 minutes outside Corvallis, where Aurora and Trevor live.  I had never been to this venue before, but when I looked it up online I could see that it was a beautiful outdoors venue with gorgeous gardens, woods and a pond and would be a great place for a wedding (not to mention a great place for photos!).
The wedding was planned as a multi-day affair, with most of the guests coming from out of town.  Practically all of their family are from the Northeastern US (New York, New Jersey and Massachusetts), and one set of Trevor's grandparents live in Nova Scotia, and ALL of them were coming!  A traditional rehearsal dinner was planned for the family and wedding party on the day before the wedding, with a big barbecue being held at a nearby park for everyone else.  And on the night of the wedding, those who wanted to would be able to camp out afterwards at the venue.
Friday afternoon the wedding party and family met at the venue for a rehearsal.  I had asked Catie Bergman, a very talented photographer (who just happens to be dating my son), if she would like to come along and be my second-shooter, since this wedding was going to be spread out enough that I thought that another camera would be a good idea.  She was happy to help with the photos, and you will see a number of her photos in the collection below.  We watched the rehearsal and took a lot of practice shots, and planned how we wold shoot the ceremony the following day.  The weather for the rehearsal was clear, sunny and hot, and the forecast for the wedding day was more of the same, and we wanted to figure out the best angles that would also give us the best lighting in very sunny and bright conditions (not the favorite of most photographers).
The rehearsal went great, and everyone prepared to head back to town for the rehearsal dinner.  After a bit more exploring of the venue, Catie then went on the the barbecue while I joined the wedding party and family at the dinner.
The dinner was held at "del Alma", a very nice Spanish restaurant in downtown Corvallis.  In attendance were the entire wedding party; maid of honor Amanda Paloian, bridesmaids Eliza Durfee (sister of the bride), Kristen Tivey (sister of the groom) and Megan Rosenberg, best man Dave Hanyok and groomsmen David McTieman, Daniel Oviedo and Clinton Johnson.  Representing the family were  a large contingent of Trevor and Aurora's relatives, including  Jennifer and Andrew Durfee (Aurora's parents) , Meg and Maurice Tivey (Trevor's parents) and all 8 grandparents from both sides.  Numerous other aunts, uncles and cousins were at the barbecue, if all of them had been there we never would have had enough room!   Fantastic food was enjoyed by all, and there were some really well done toasts by some of the wedding party.  Apparently both Trevor and Aurora are known for being a bit eccentric, and once filled a bathtub with Chai tea so they could take a bath in it together.  No, I am NOT making that up!
As forecasted, the wedding day was beautiful, sunny and HOT!  But no one seemed to really mind the heat.  Once everyone was ready we started photos with a "first look" for Trevor and Aurora next to a beautiful pond in the woods.  After getting some shots of the wedding party and families, it was time for the main event!  There were a couple of options of where the ceremony could be held at the venue, and Aurora had chosen a deck surrounded by flowers, overlooking a field where all the guests could sit to watch the ceremony.  Certainly as nice a location for a ceremony as any I have ever photographed, and I have been to hundreds of venues.  The officiant was Mary Ellen (ME) Deckelmann, and she performed a very nice ceremony, and there were also readings by Aurora's sister Eliza and Trevor's sister Kristen.
Following the ceremony we did some more family photos, and then it was time for the party to really get started!  There was a great dinner with salmon, sweet and sour noodles, quiche and more.  Trevor and Aurora brought in a band for the dancing, the UpFront Band from Vancouver WA, and they kept the dance floor full until after 10PM.  For those who wanted to sleep in real beds, there were several van runs back to the motel in Corvallis where most of the guests were staying.  But the adventurous stayed the night in tents that had been set up earlier in the day.  I chose to go the tent route, and really enjoyed sleeping outdoors for the first time in several years (at least!).
In the morning there was breakfast at Thyme Garden, then everyone headed back to a park in Corvallis for more food and some lawn games.  At last, everyone headed for home, after a truly wonderful weekend with family and friends.
I was the photographer and Trevor's parents' wedding on August 11,  1984, about 5 years after I started my photography business.  This is the first "second generation" wedding that I have photographed, though I can think of several other couples who I have stayed in touch with over the years whose kids may also be getting married soon, so I am hoping that there will be more of these "next generation" weddings for me to photograph in the not-too-distant future.
Since I put up the initial version of this post, I was able to get some photos from Meg & Maurice's (Trevor's parents) wedding that I have tried to add in appropriate places.  Sorry about the quality, they are scans of 30+ year old photos and the quality is not so great.  But still lots of fun to see, most of the people in these photos were present at Aurora and Trevor's wedding!
And now a look at some pre-ceremony photos from 1984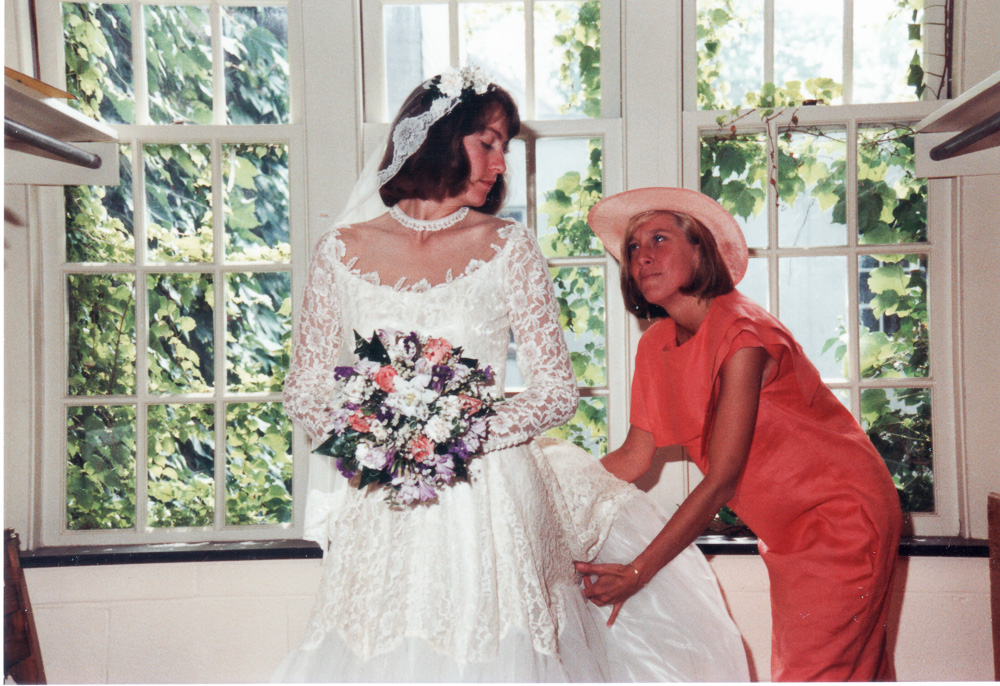 Meg and Maid of Honor Annie (present at 2015 wedding!)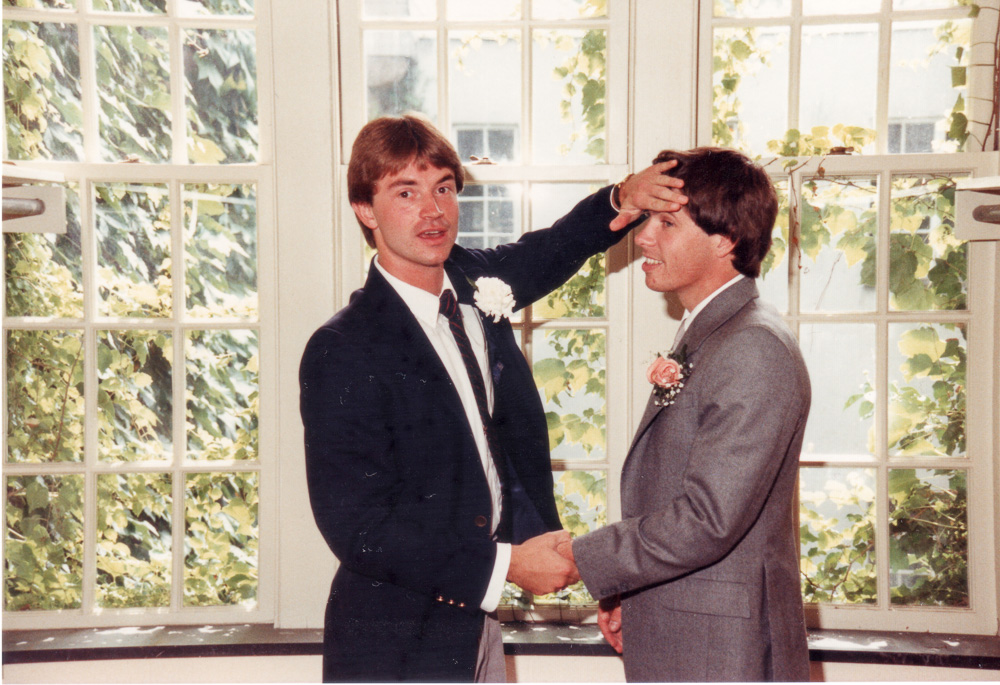 Maurice and his Best Man (not present in 2015)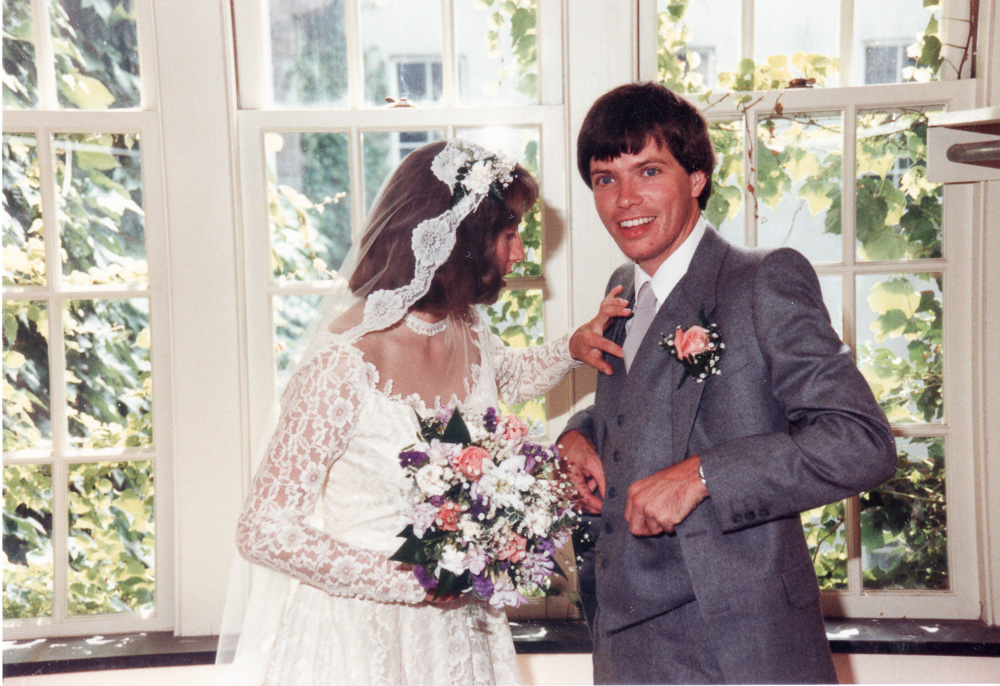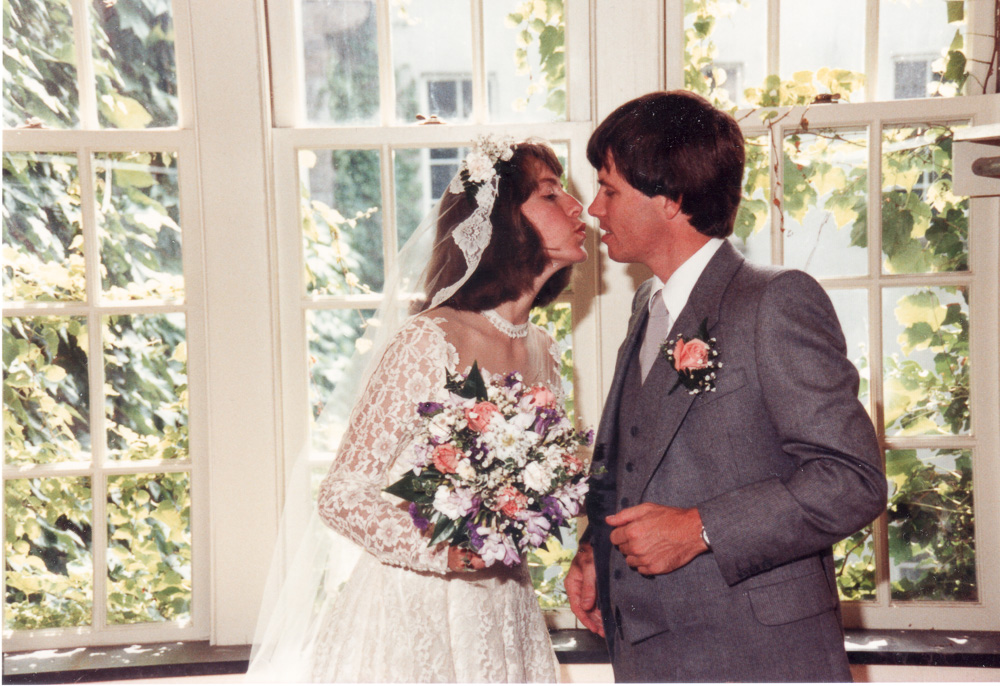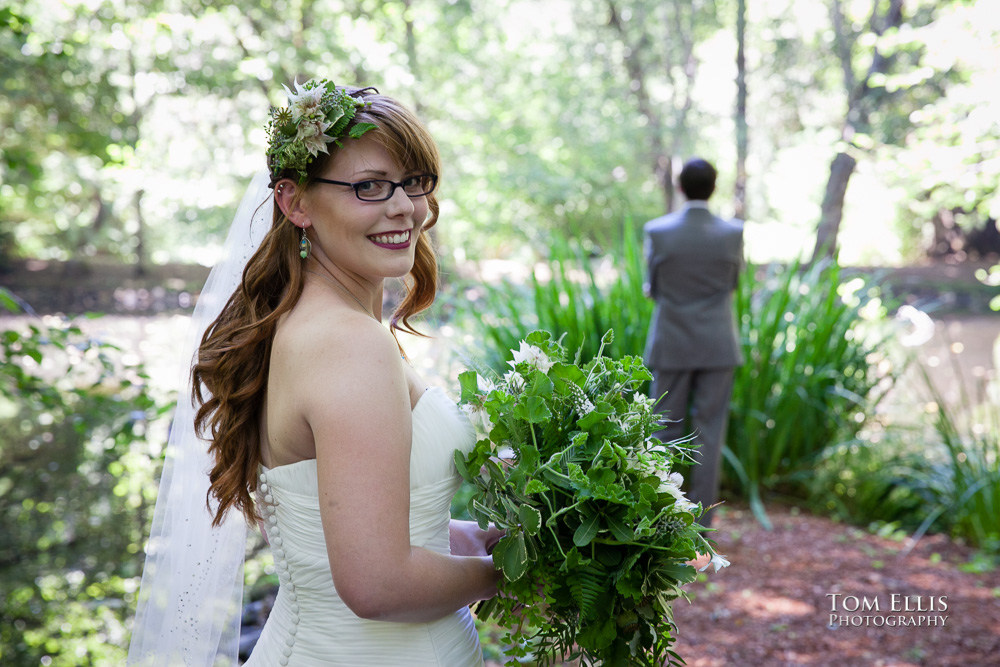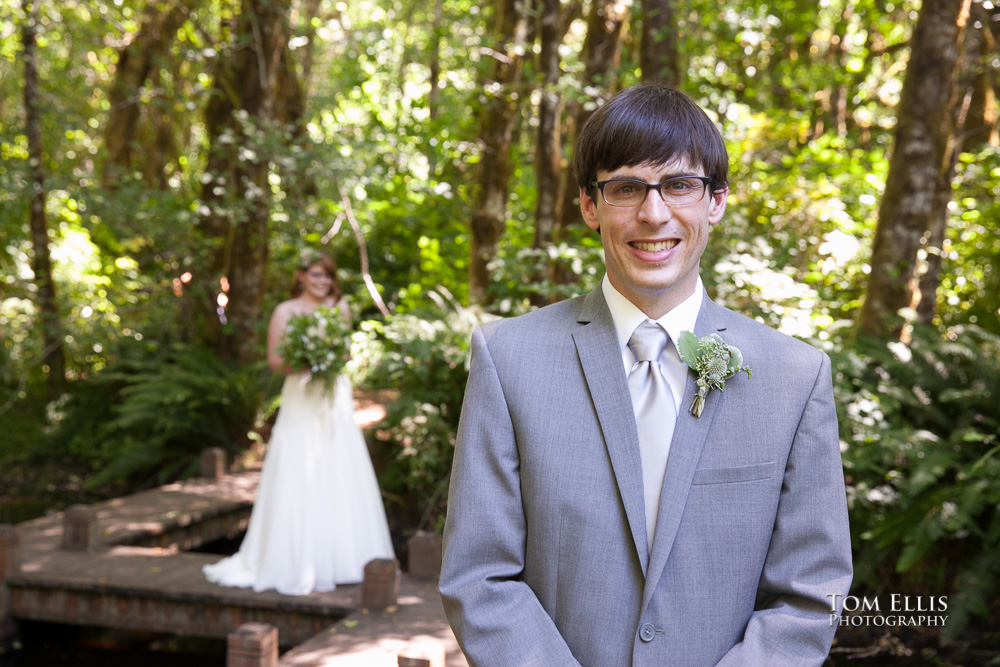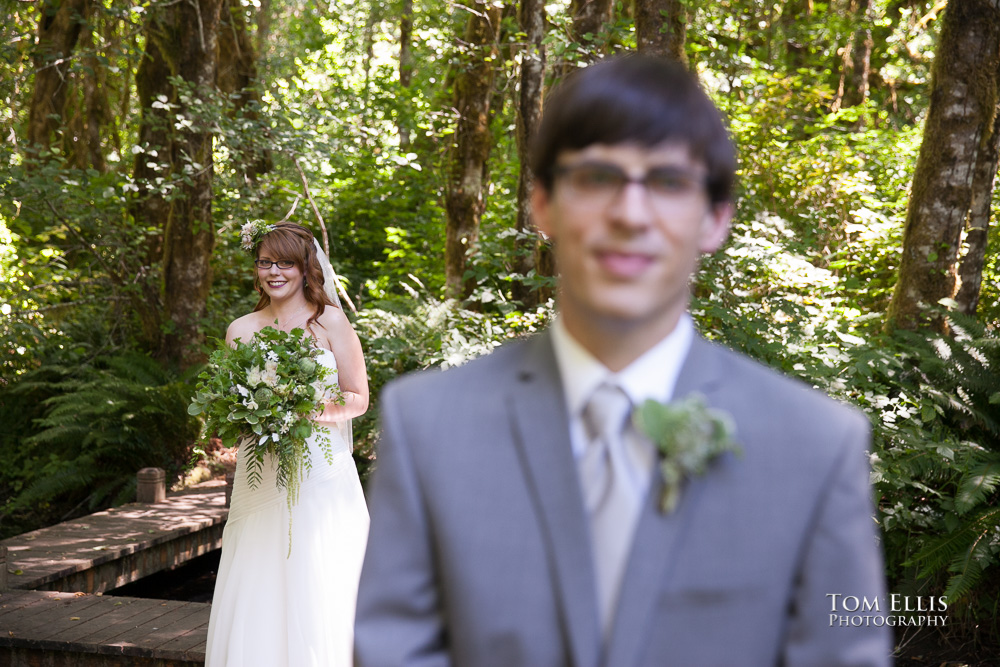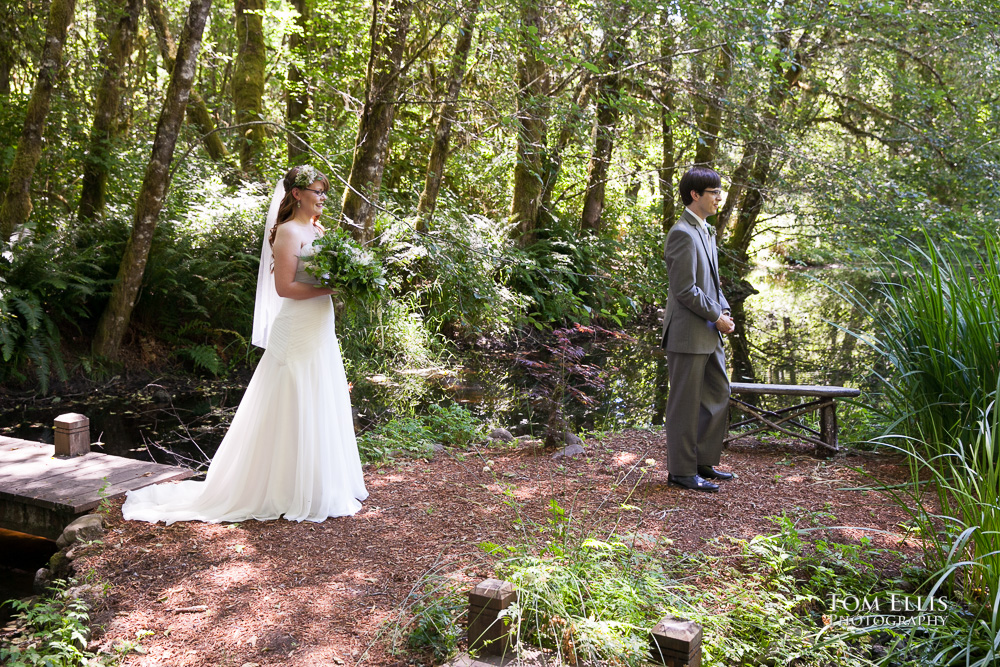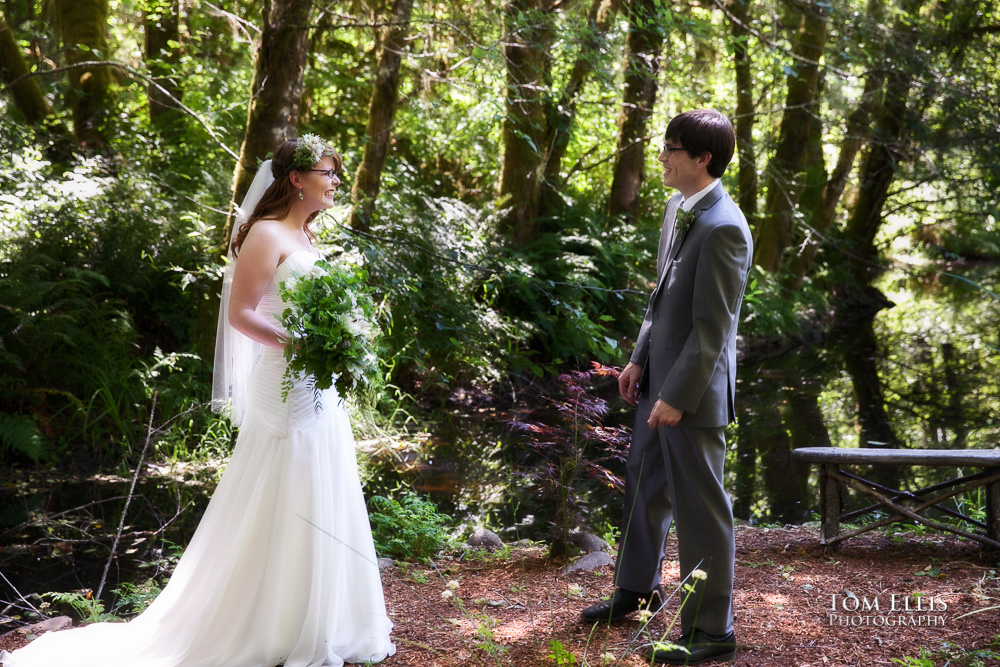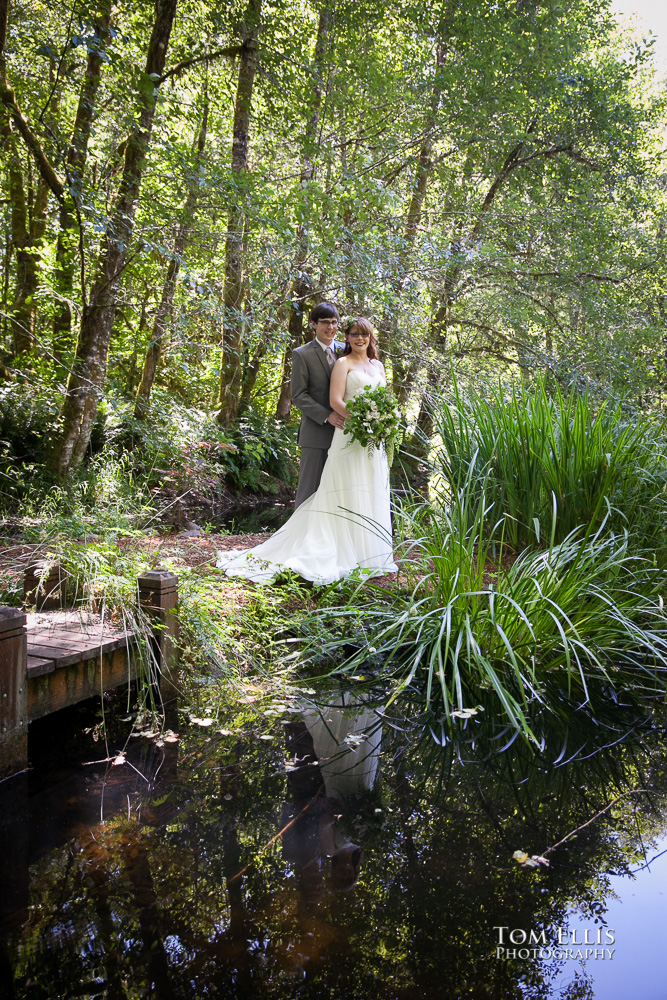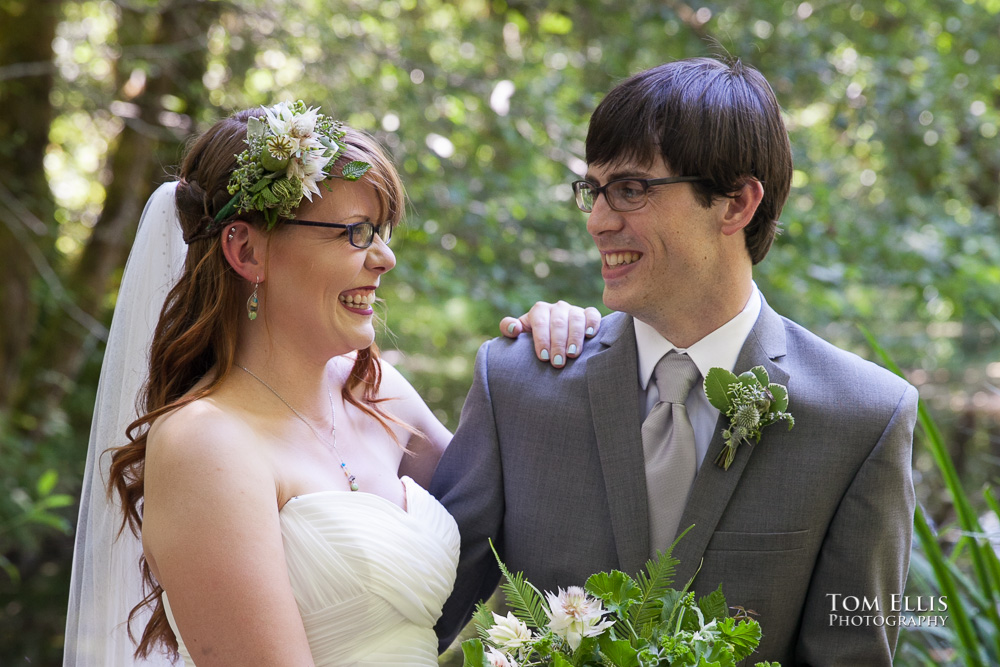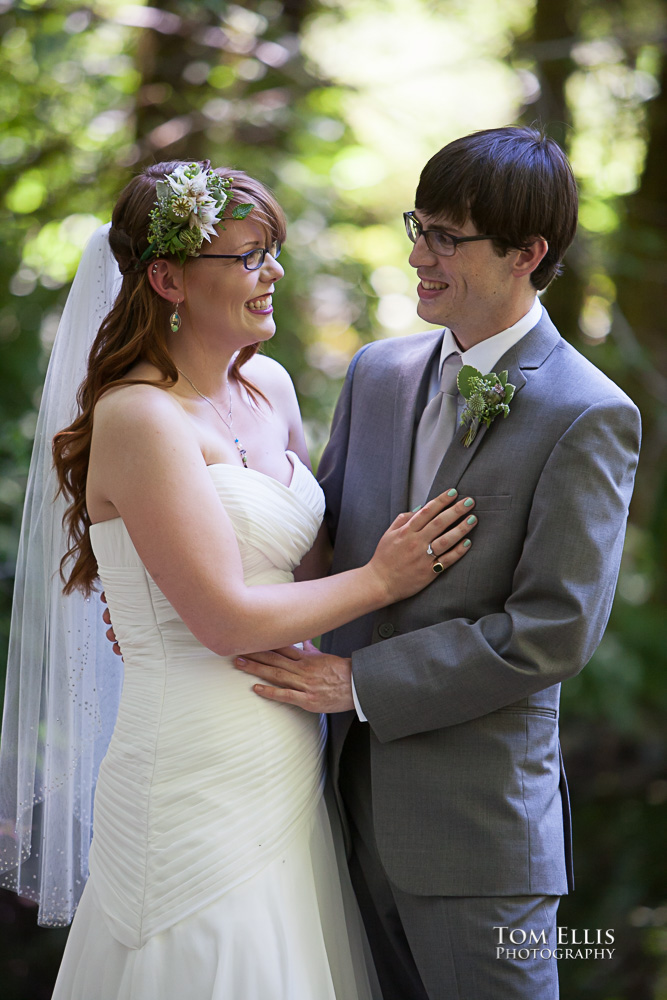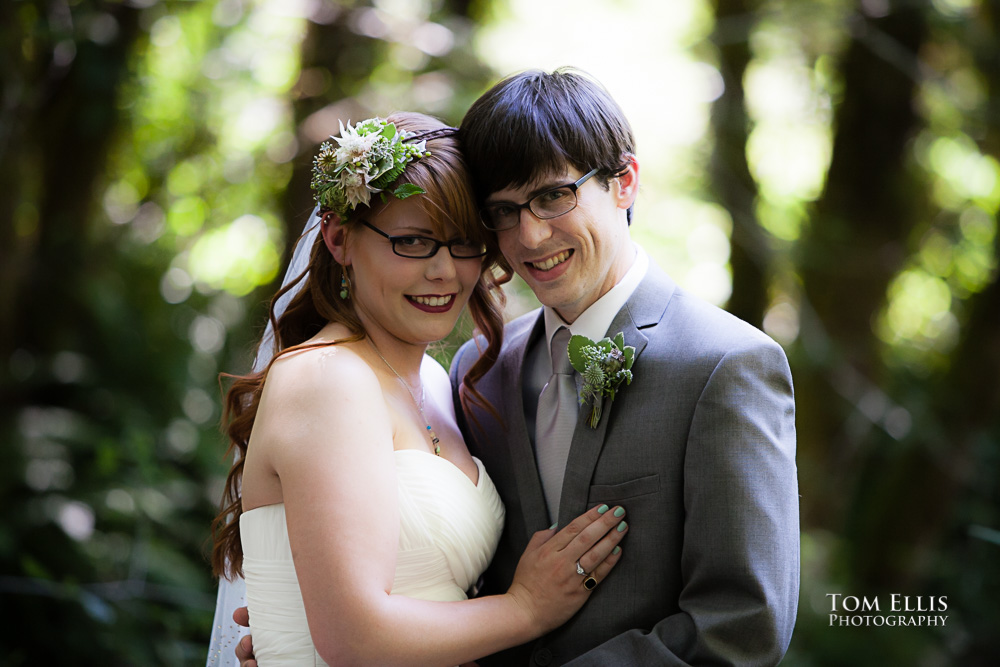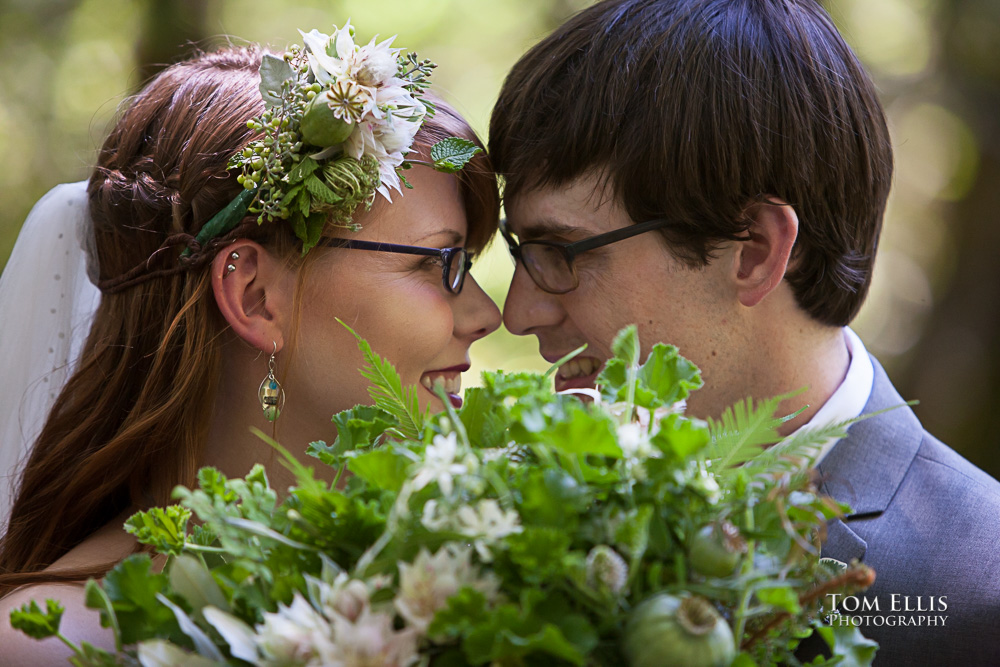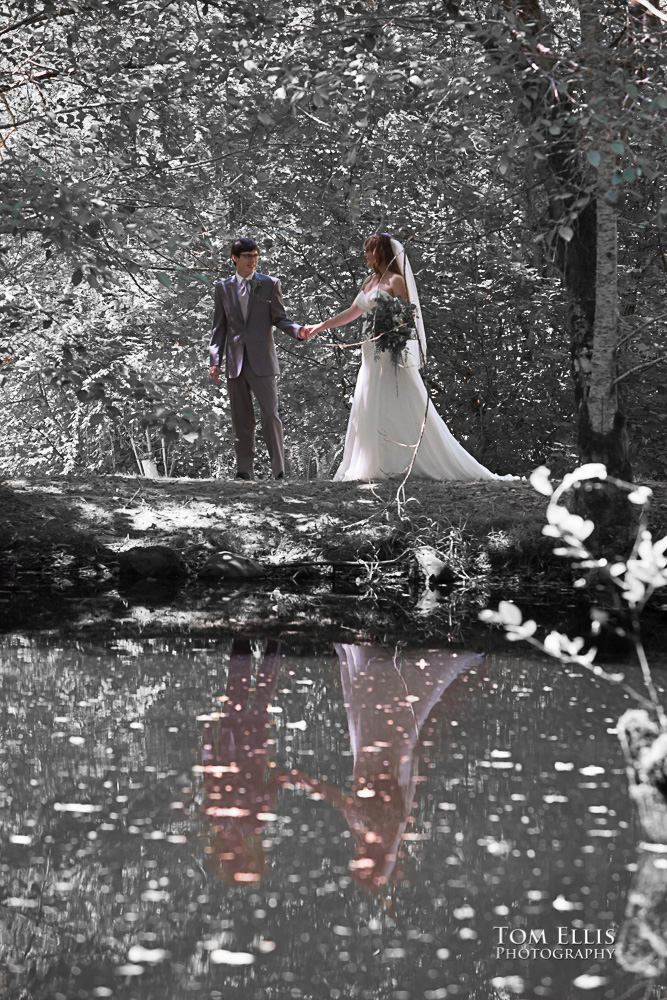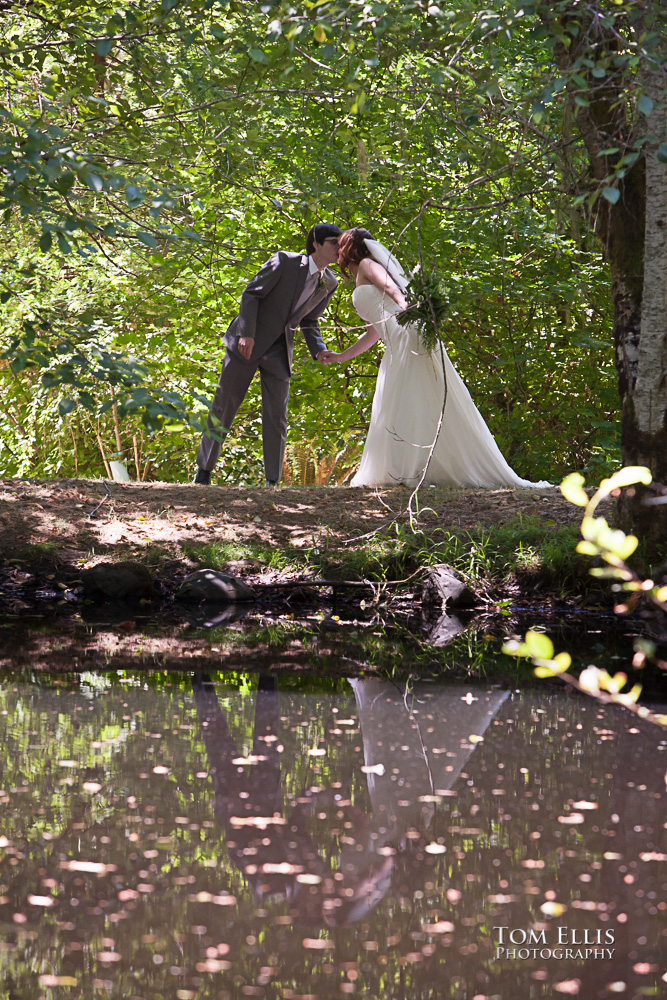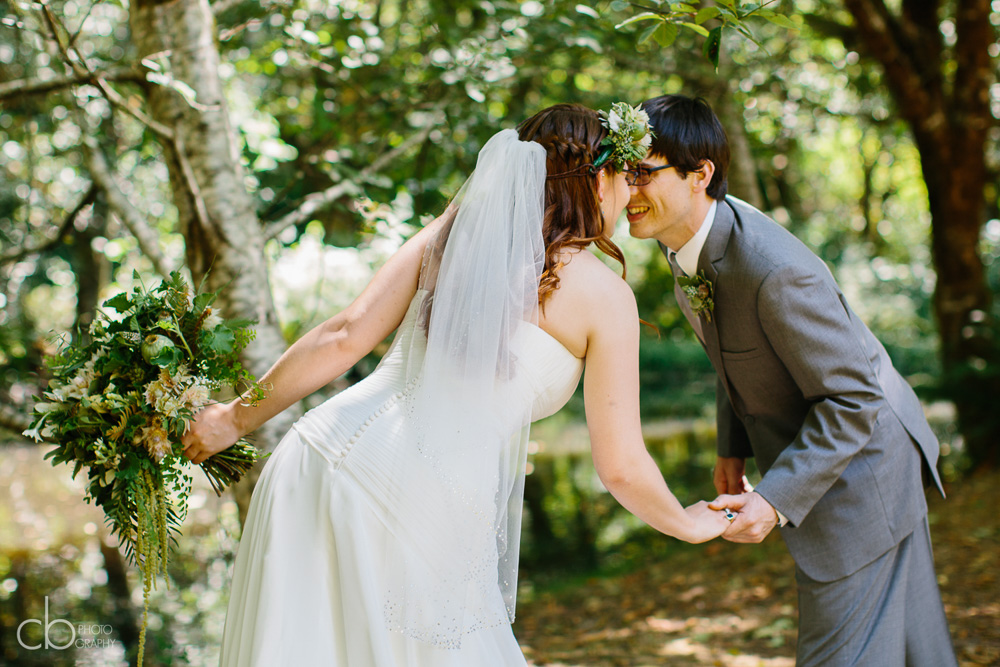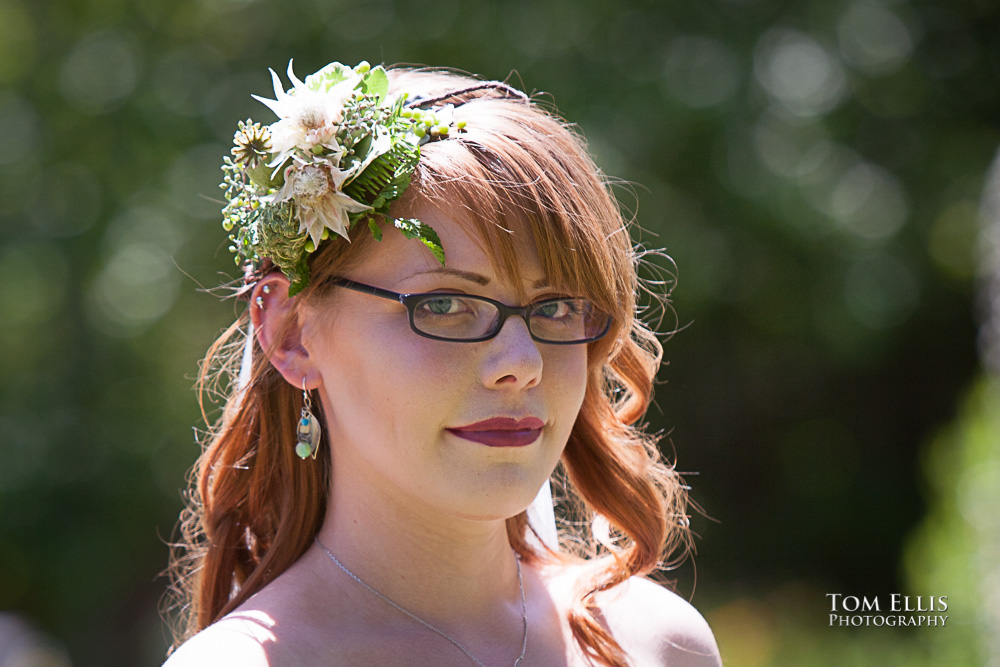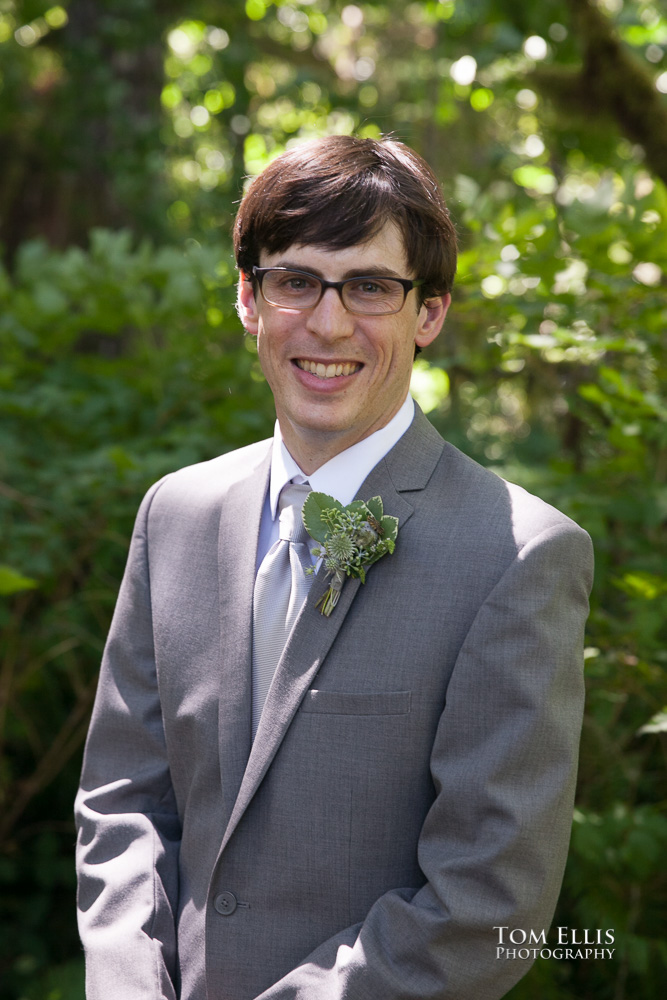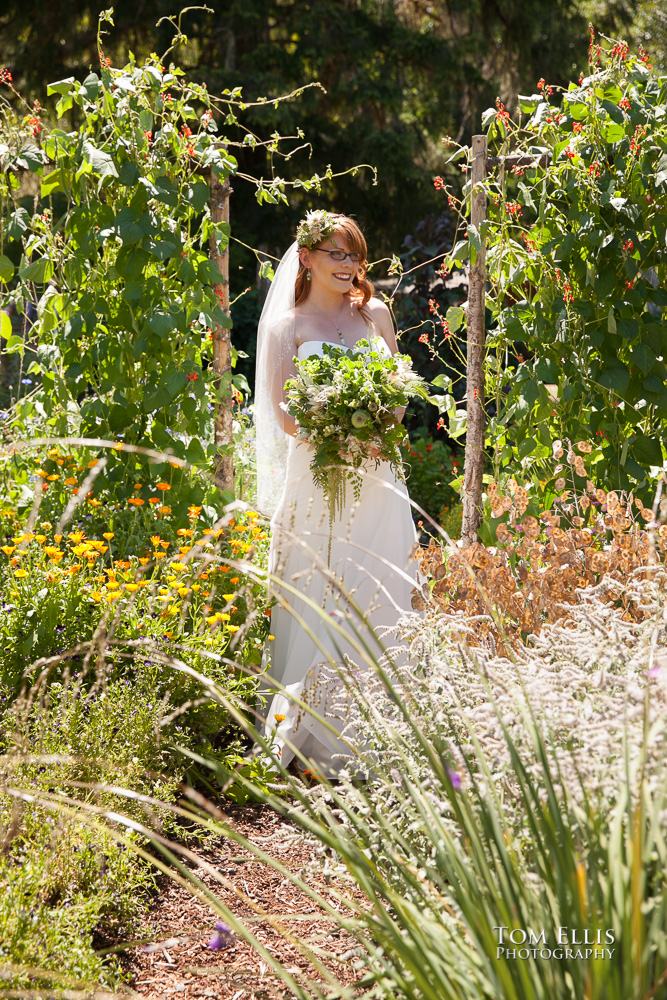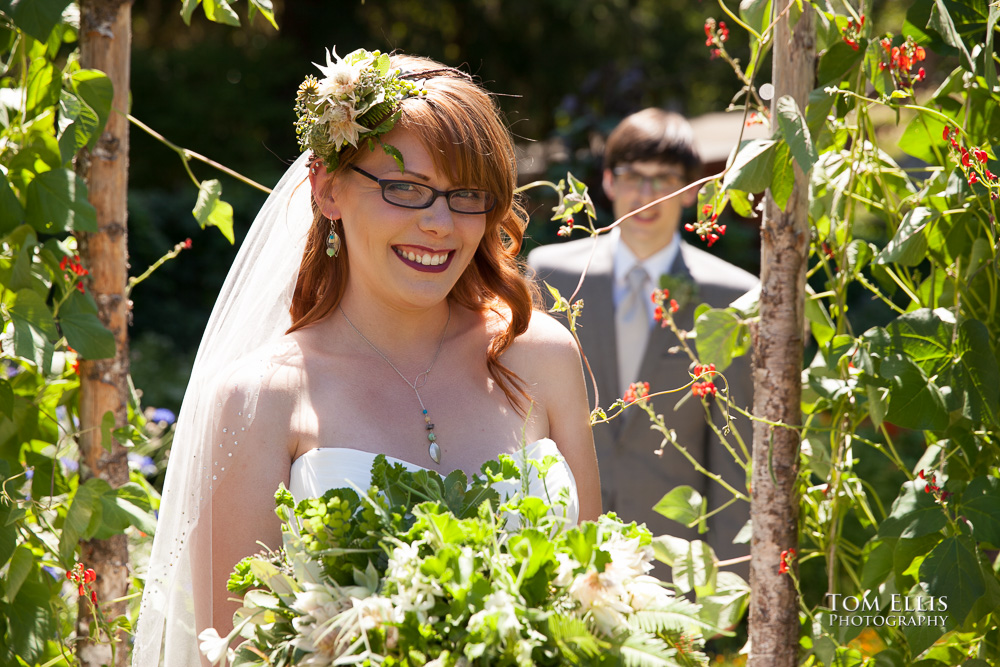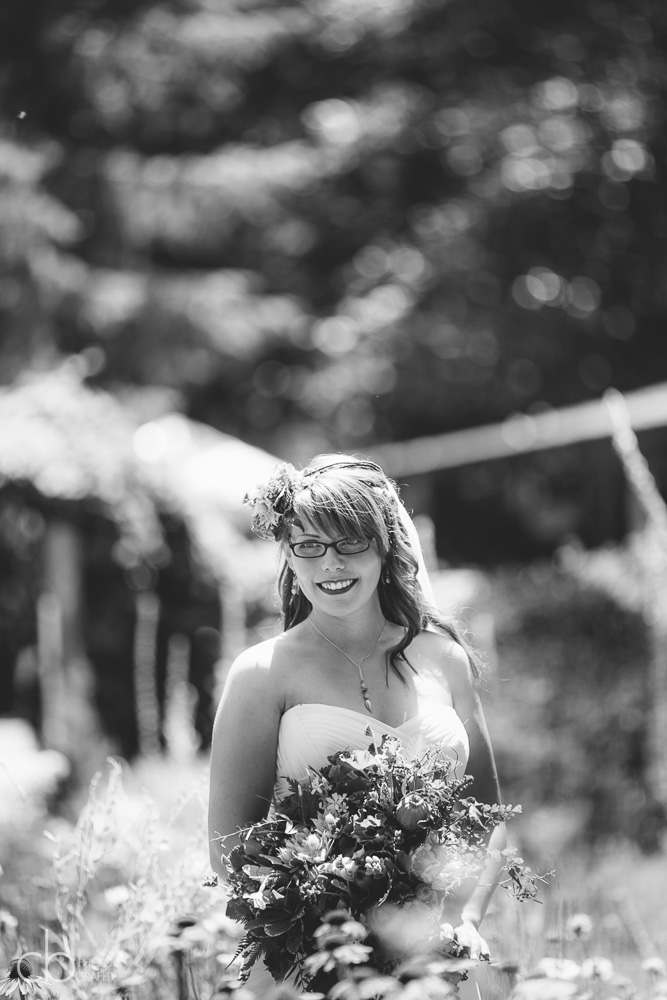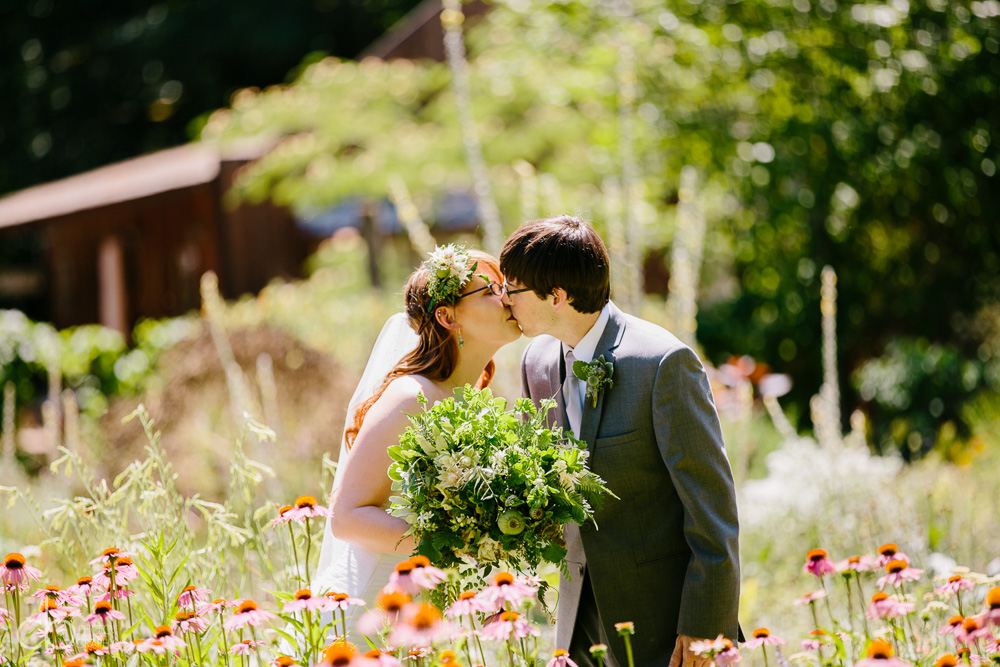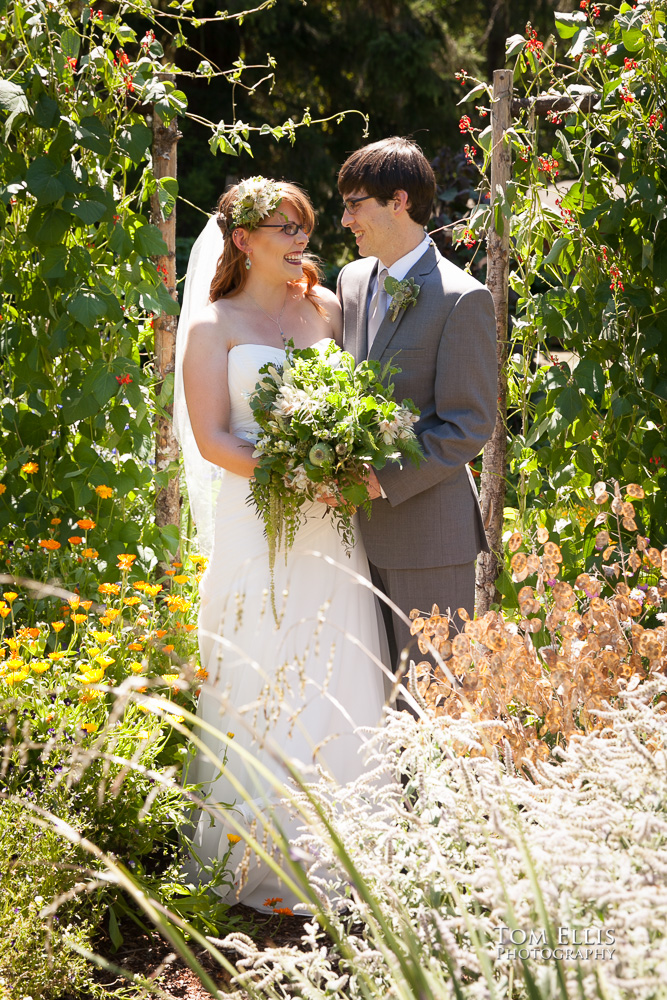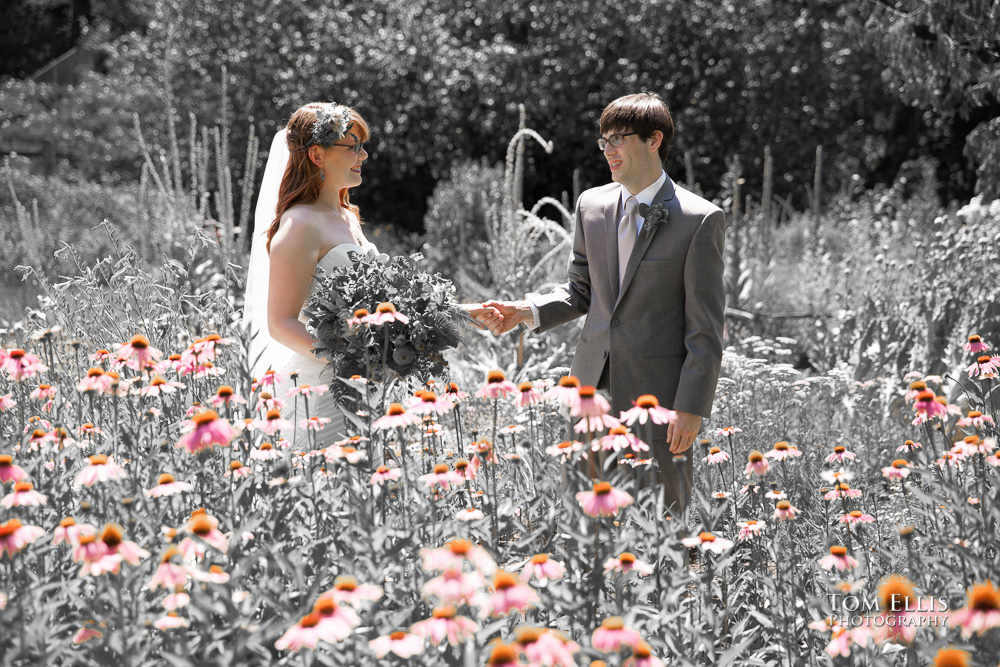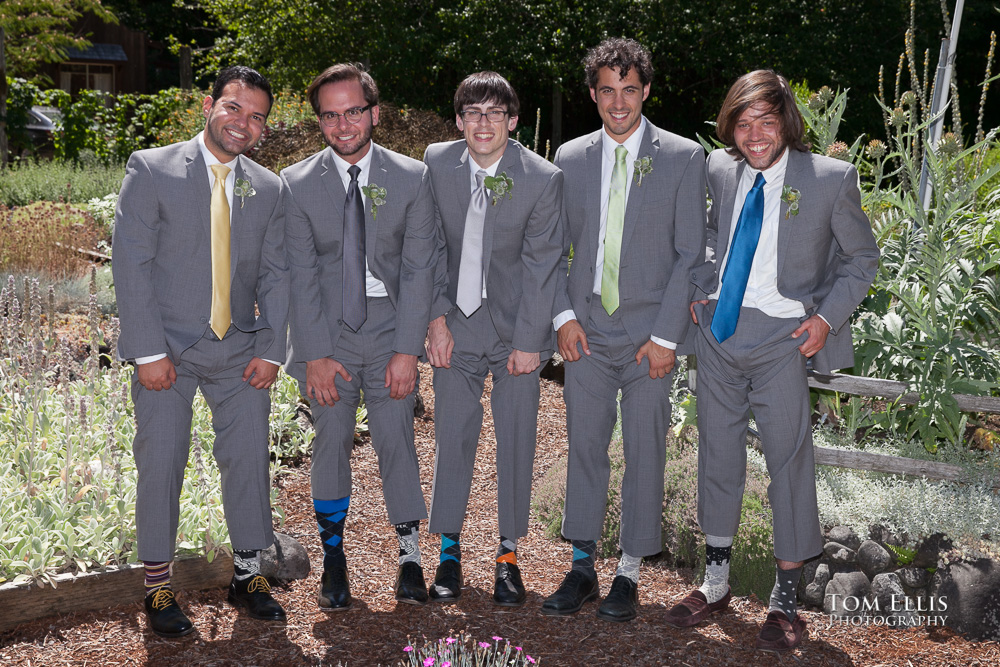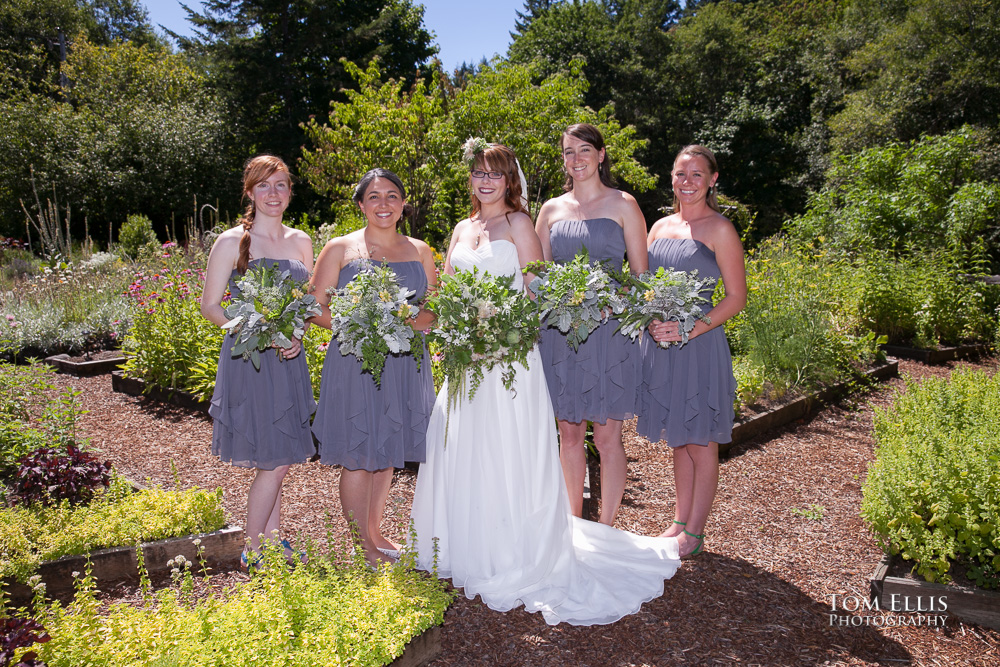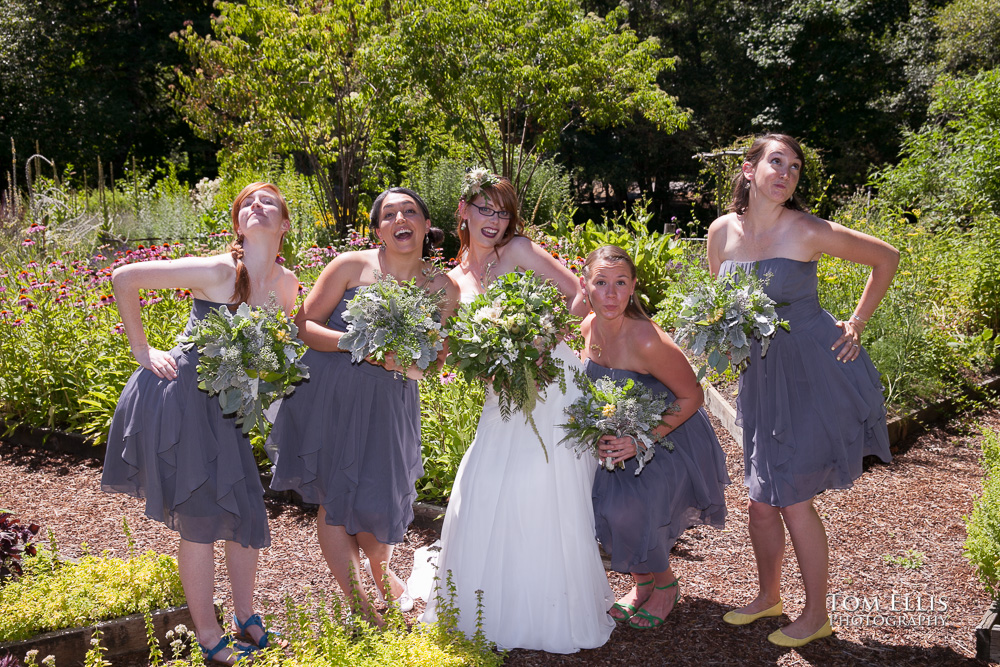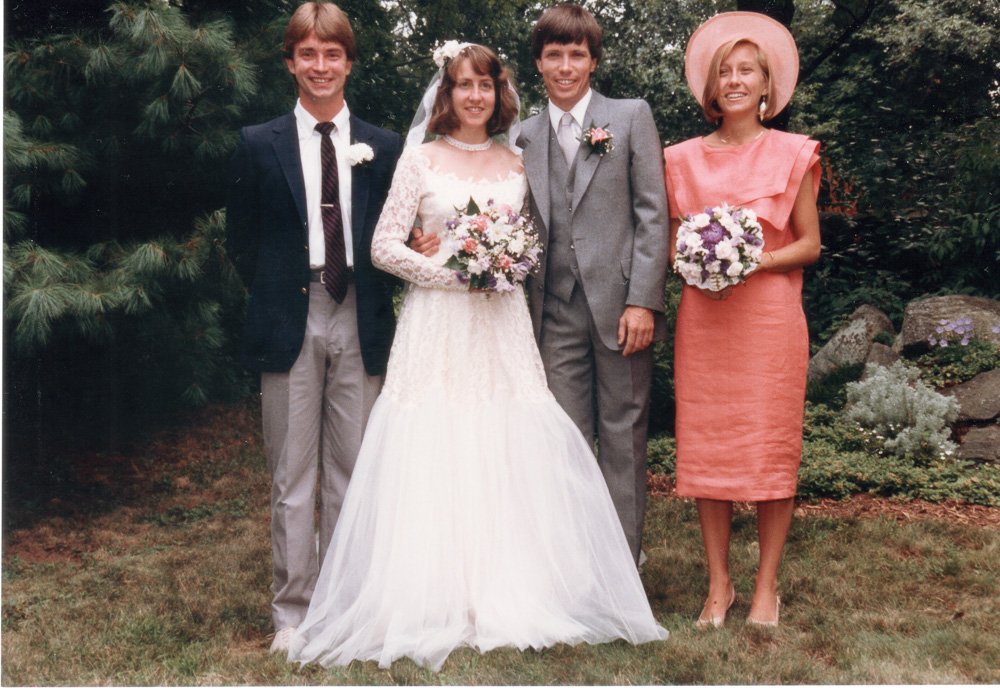 Meg and Maurice with their best man and maid of honor Annie, who was also at Trevor and Aurora's wedding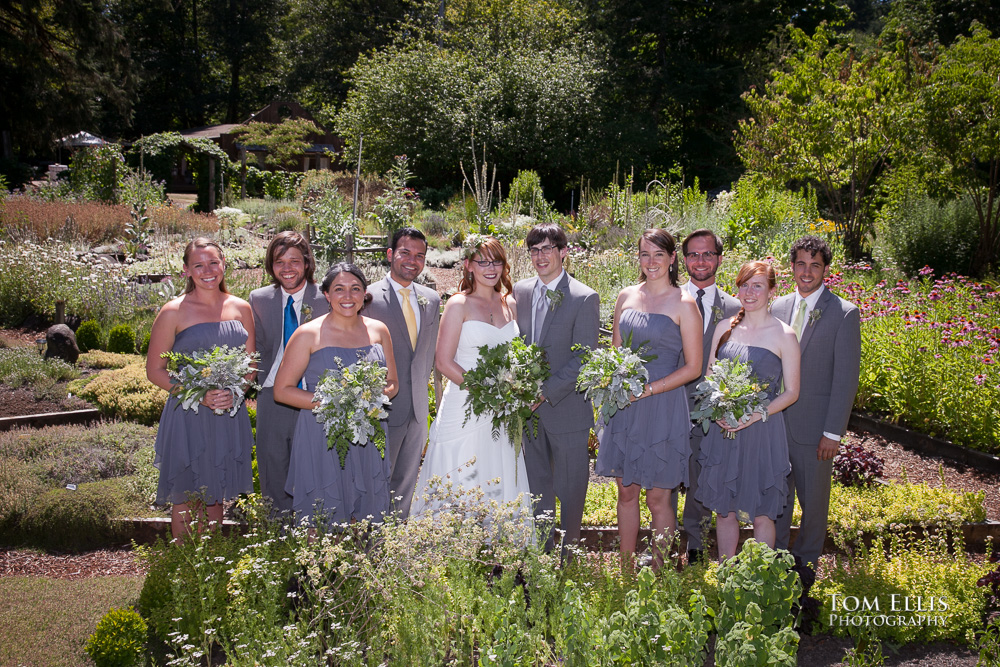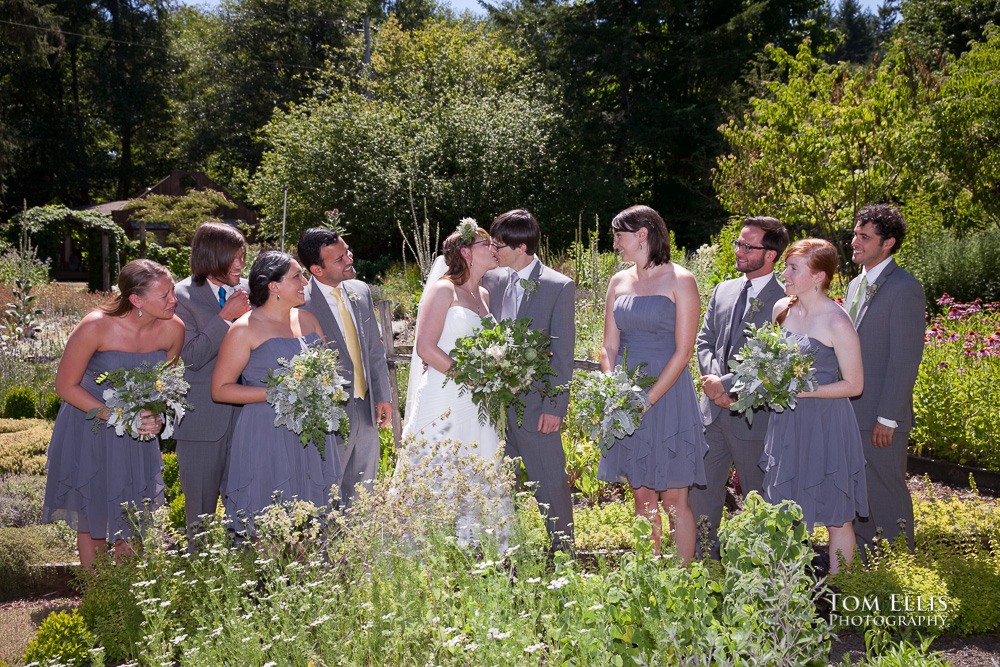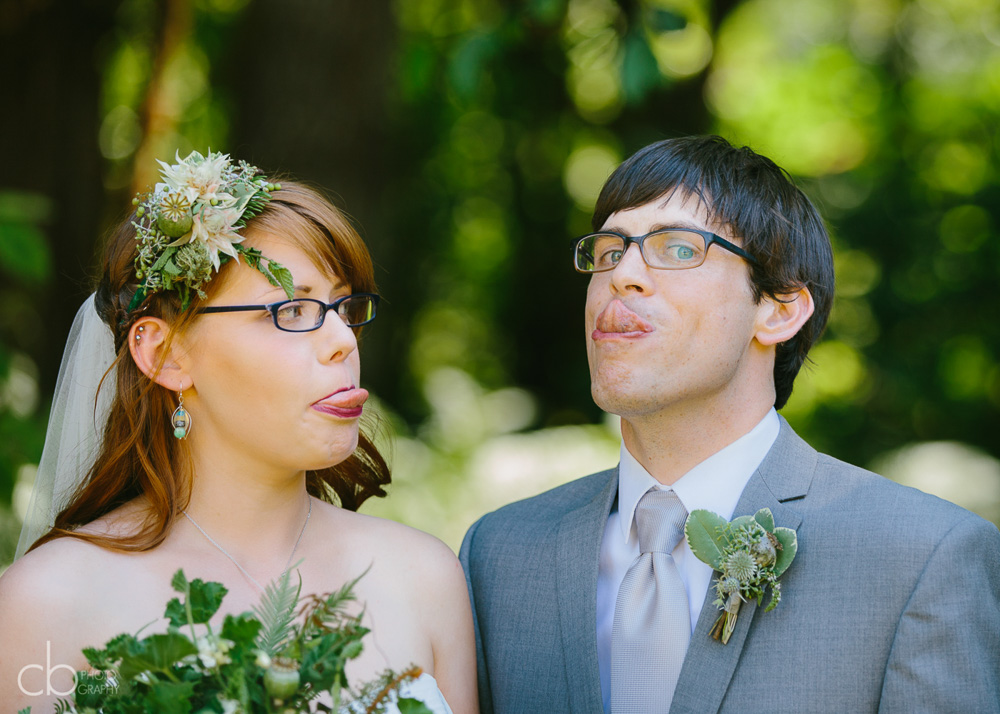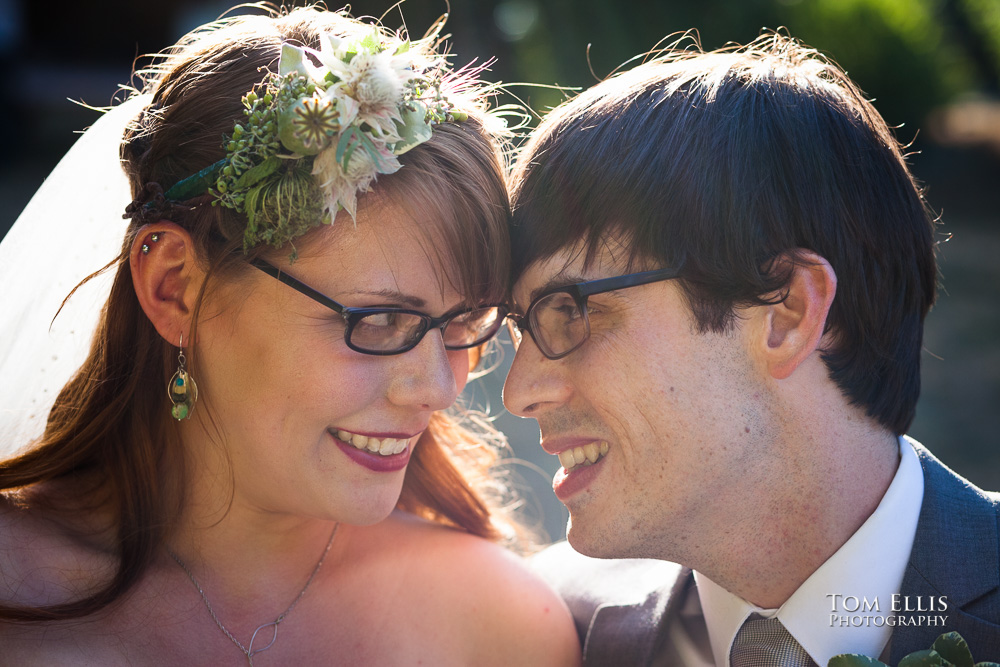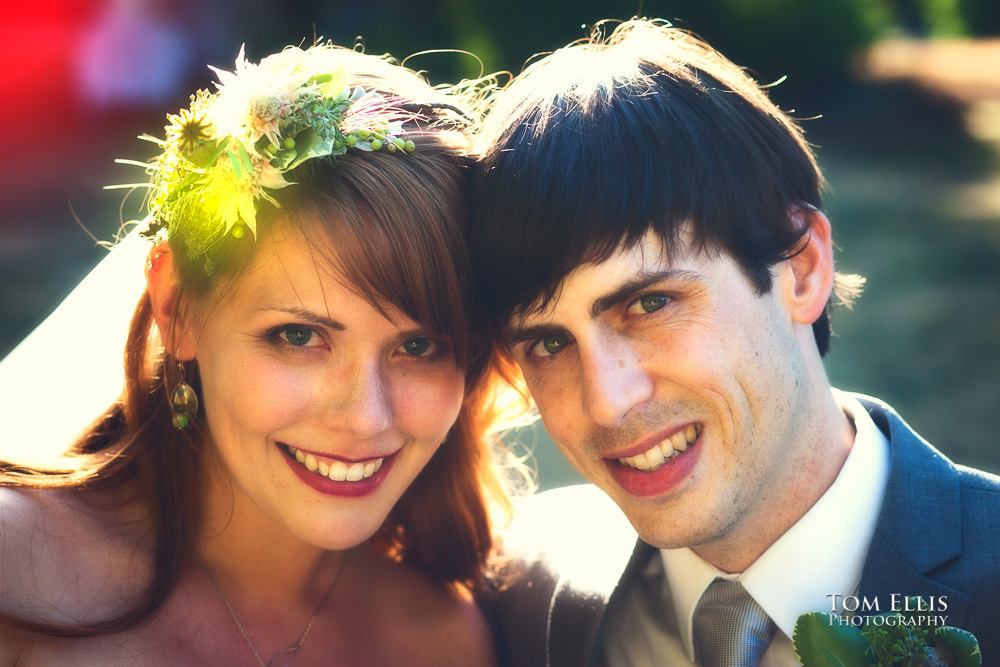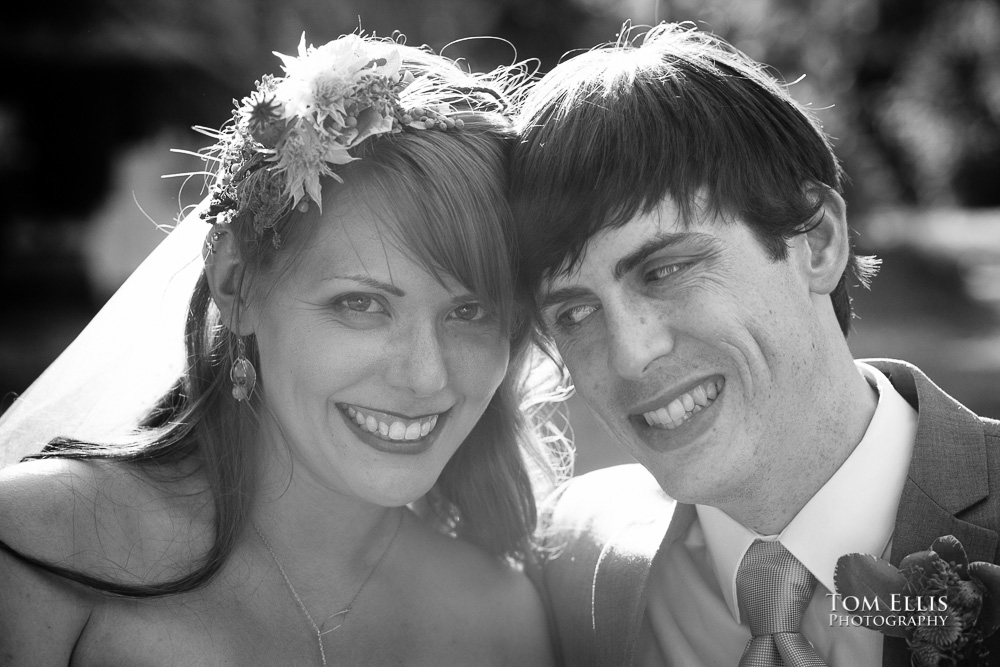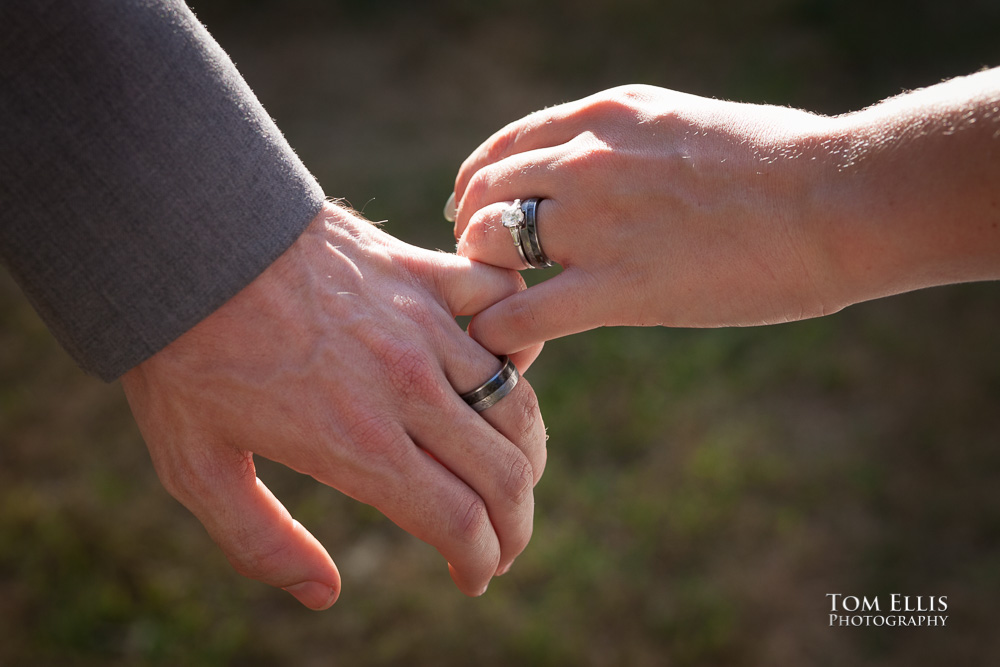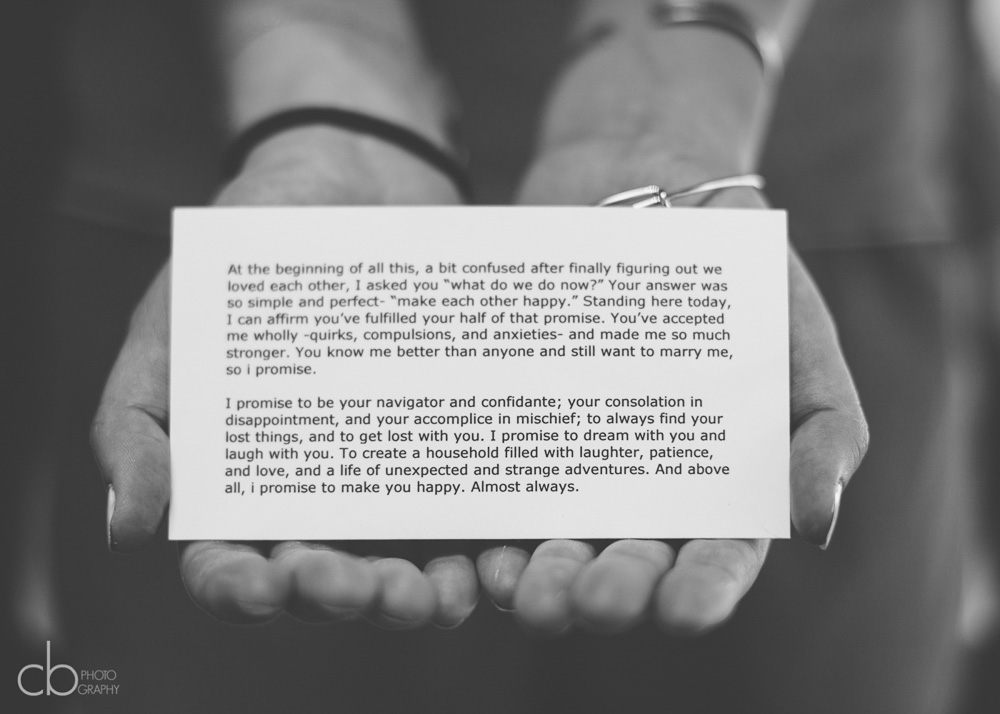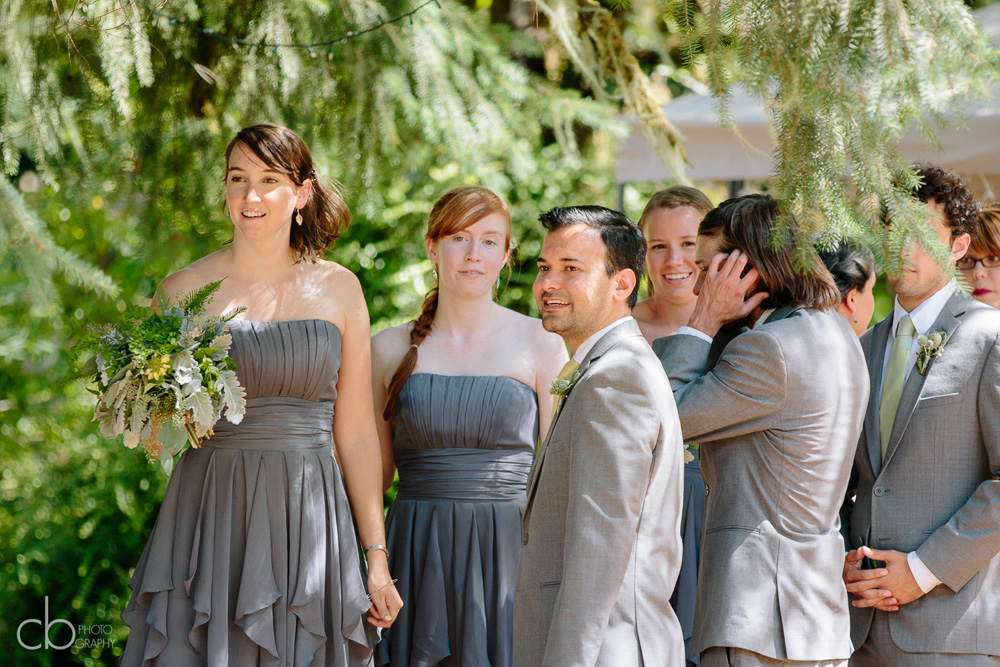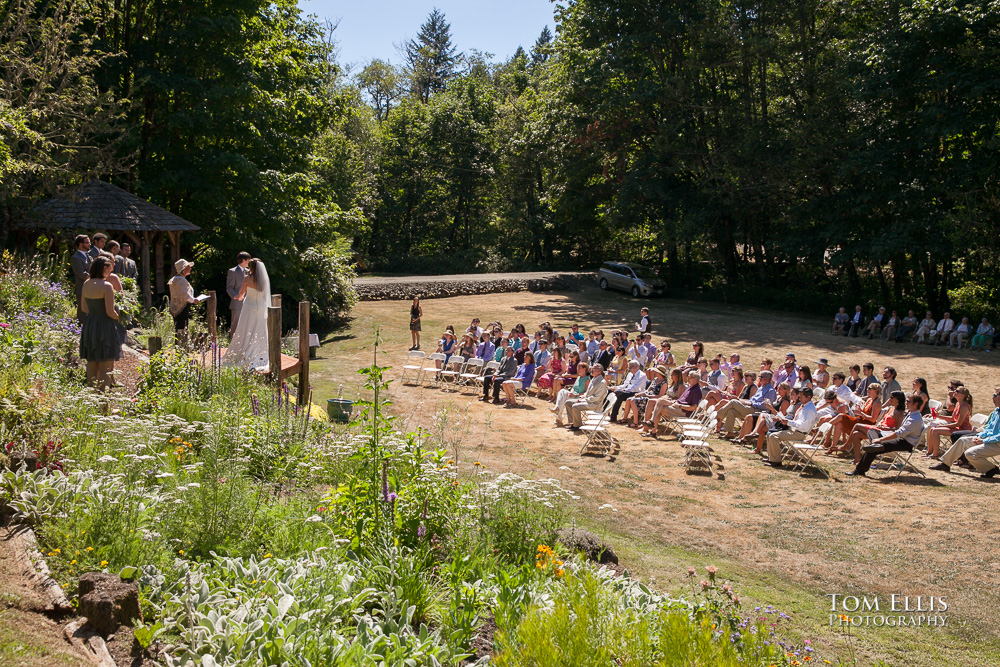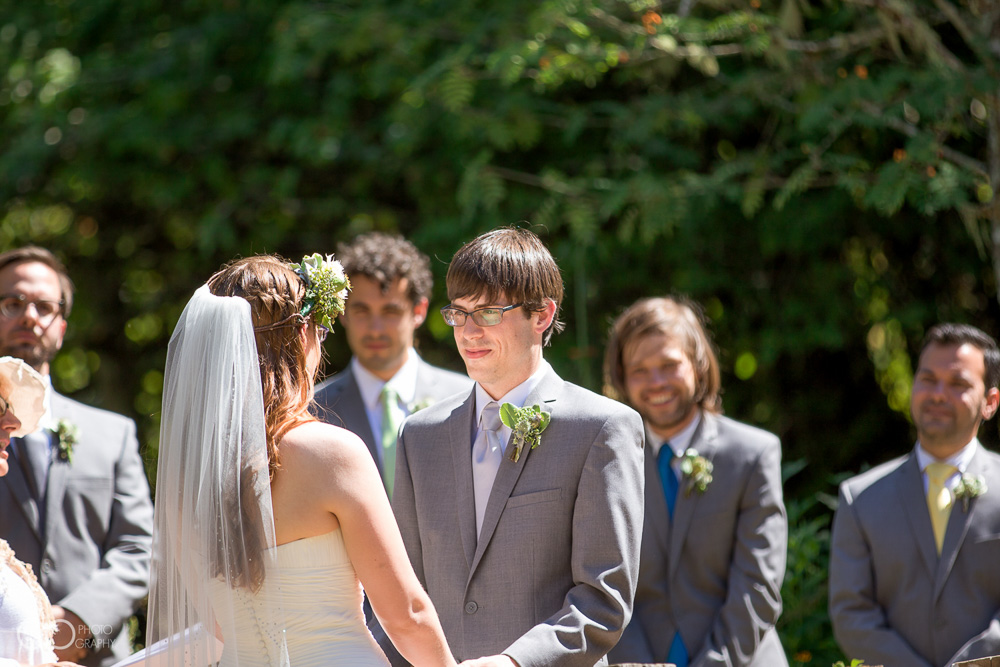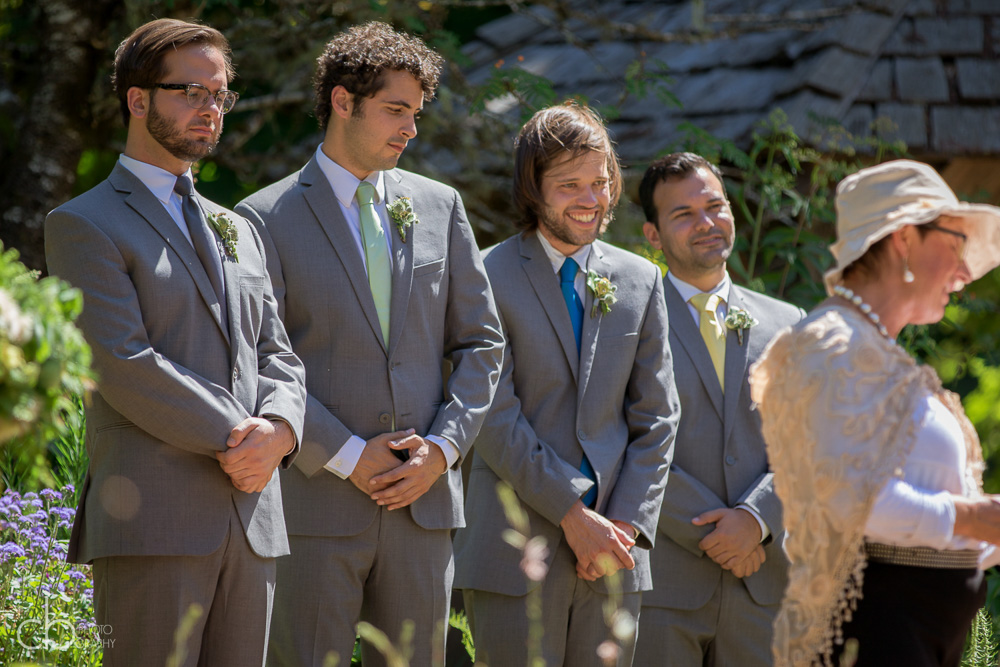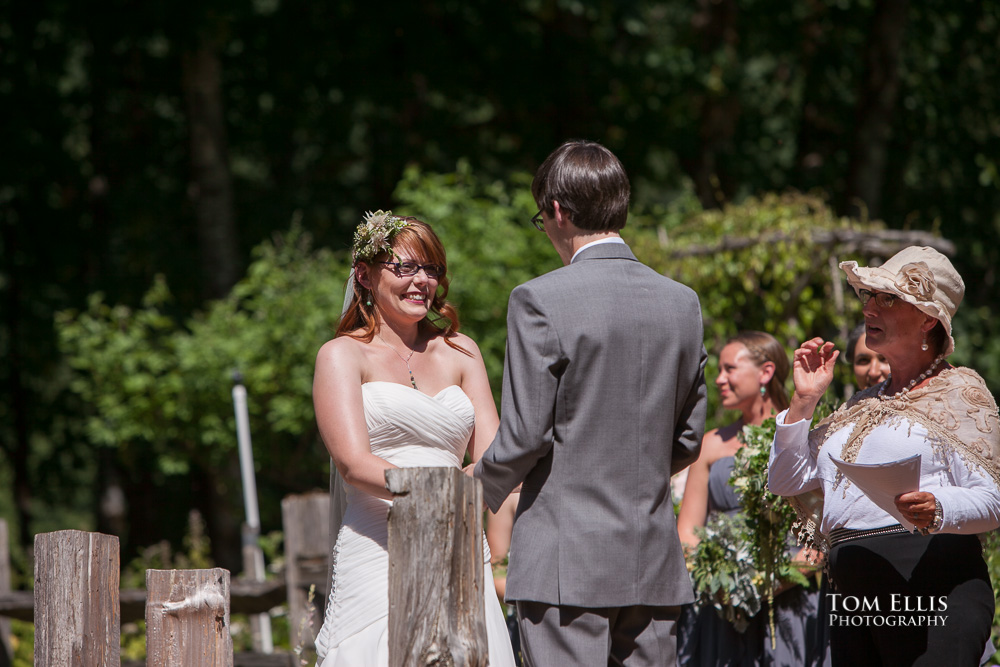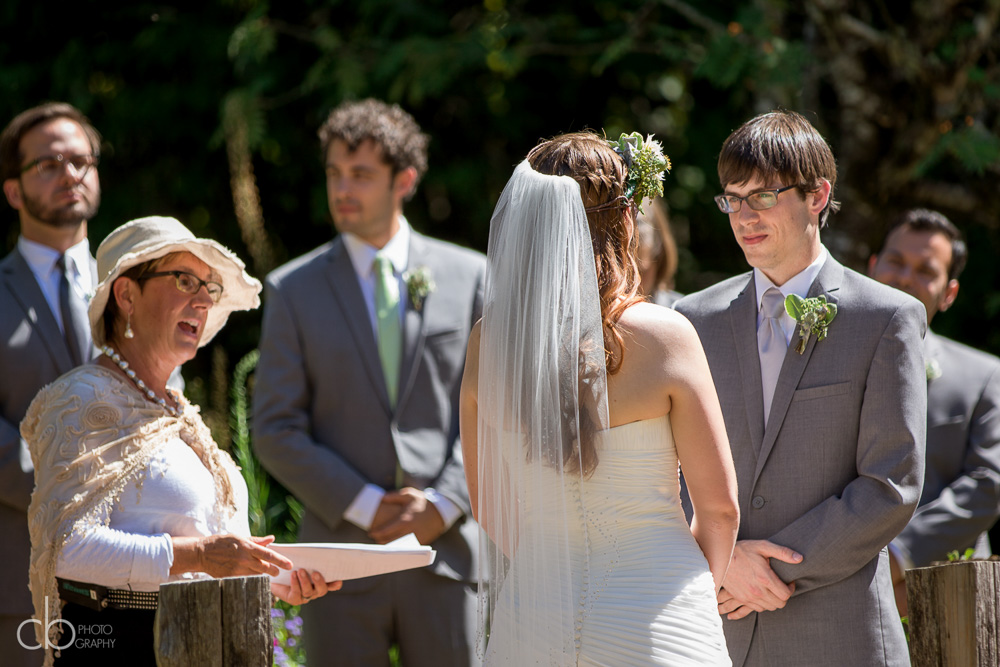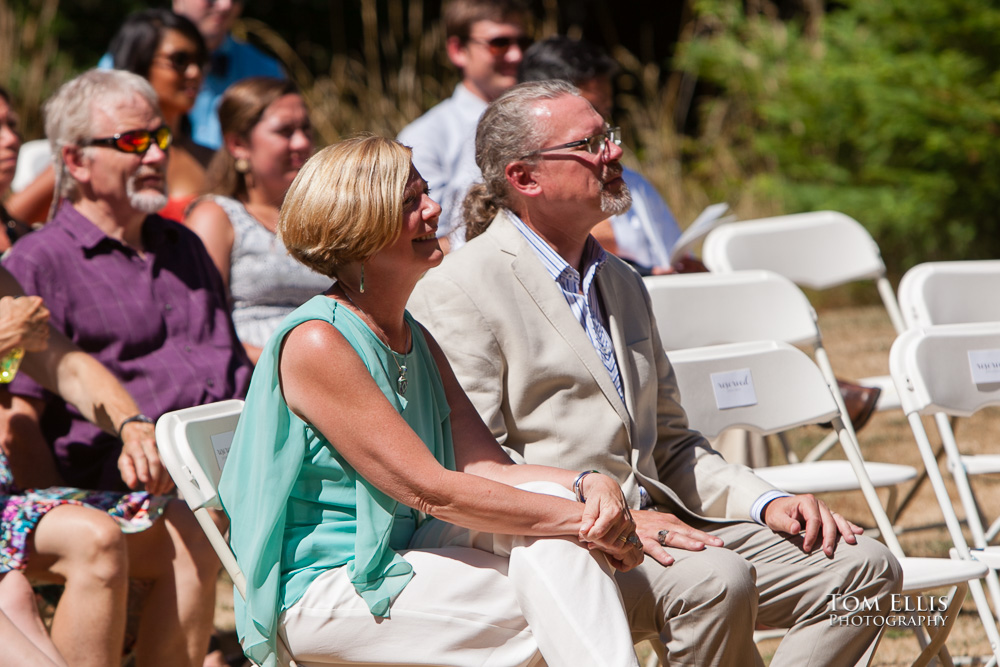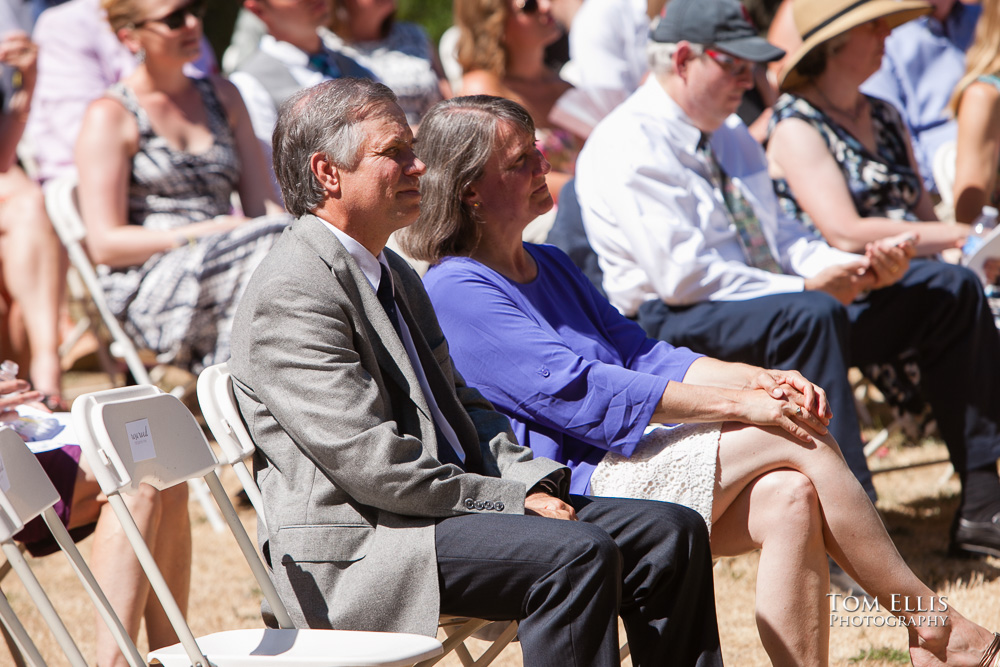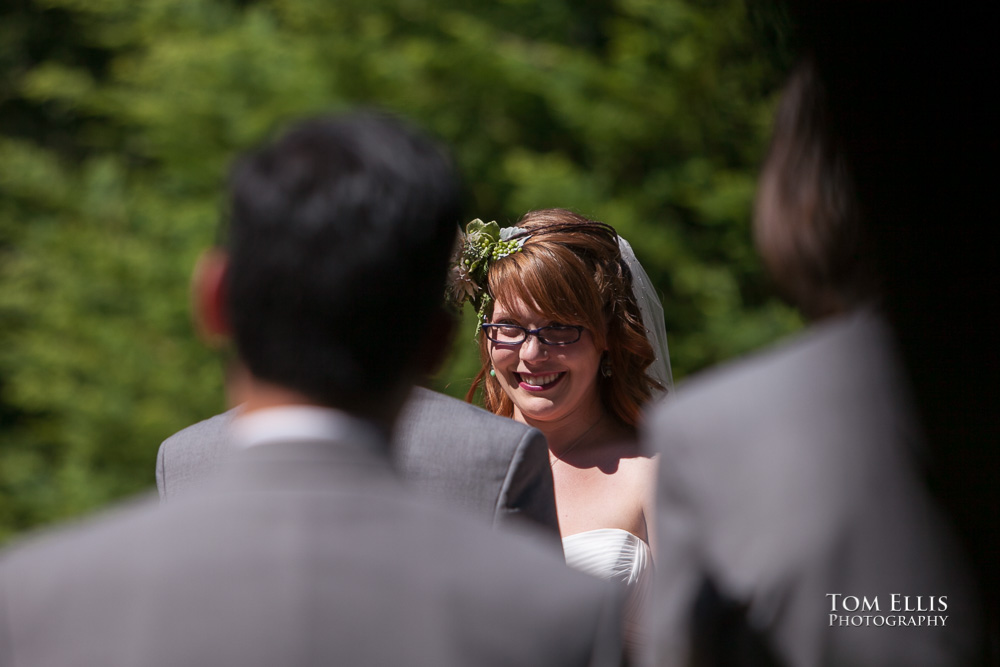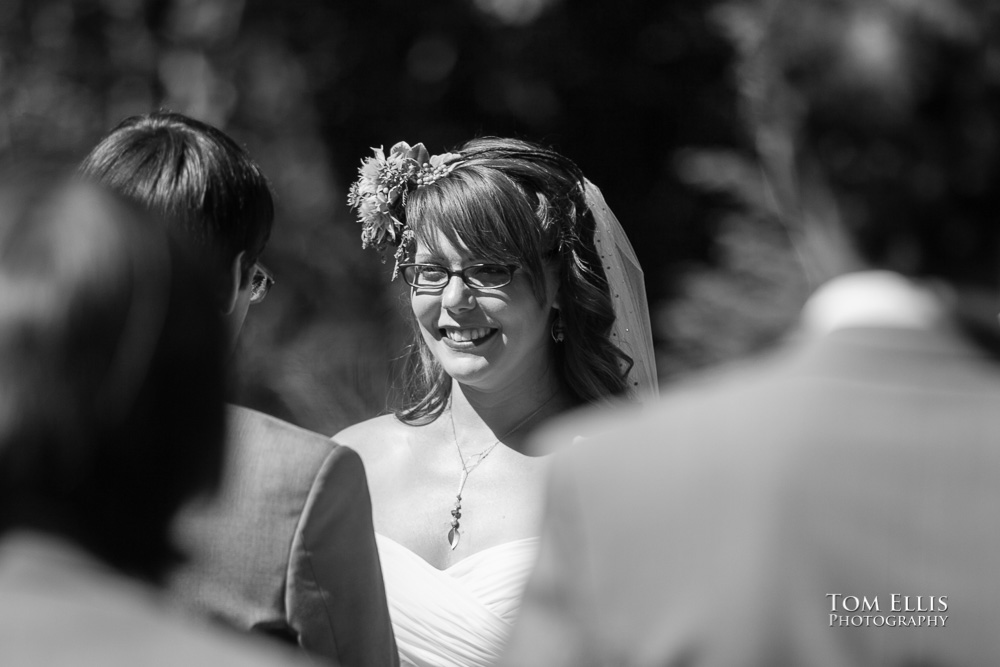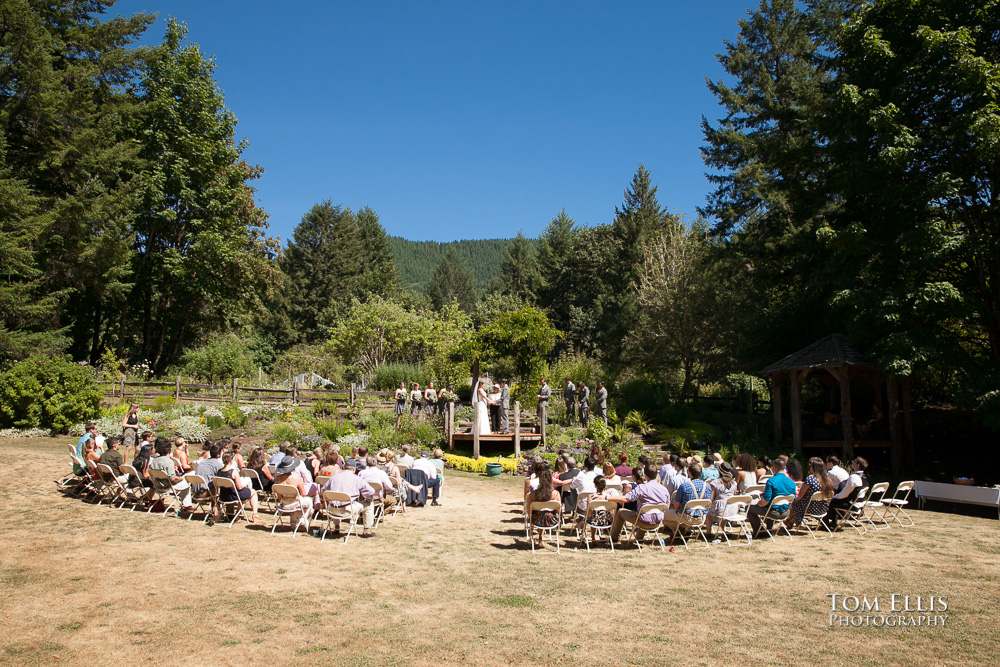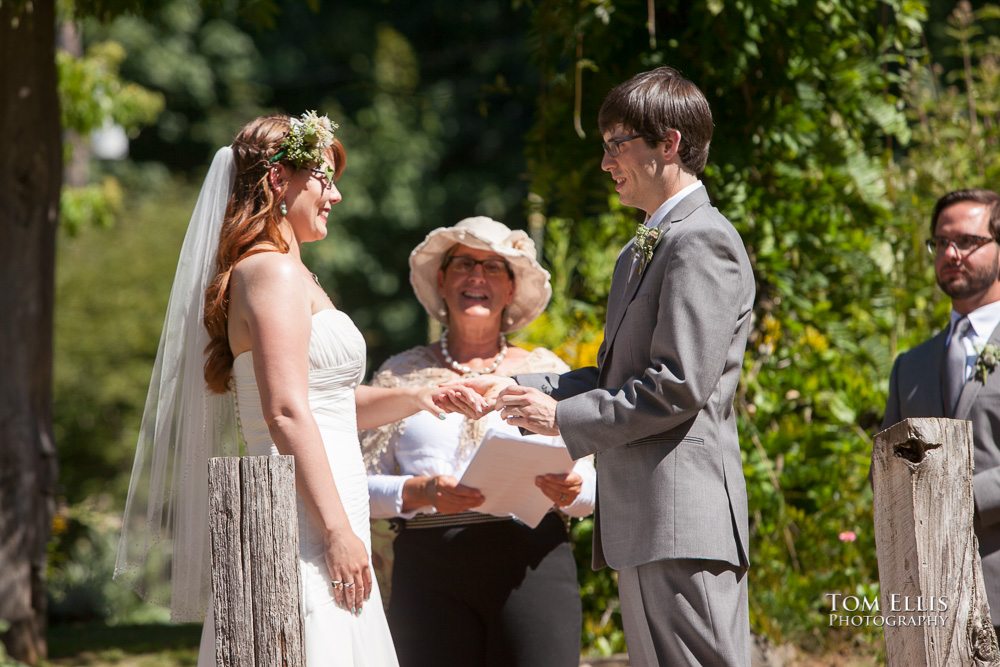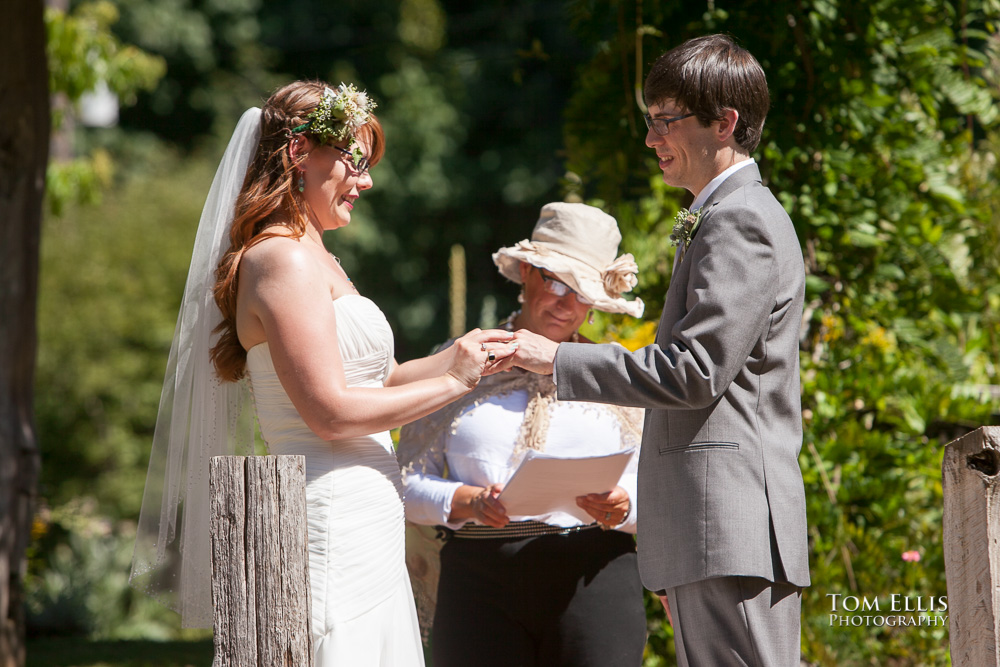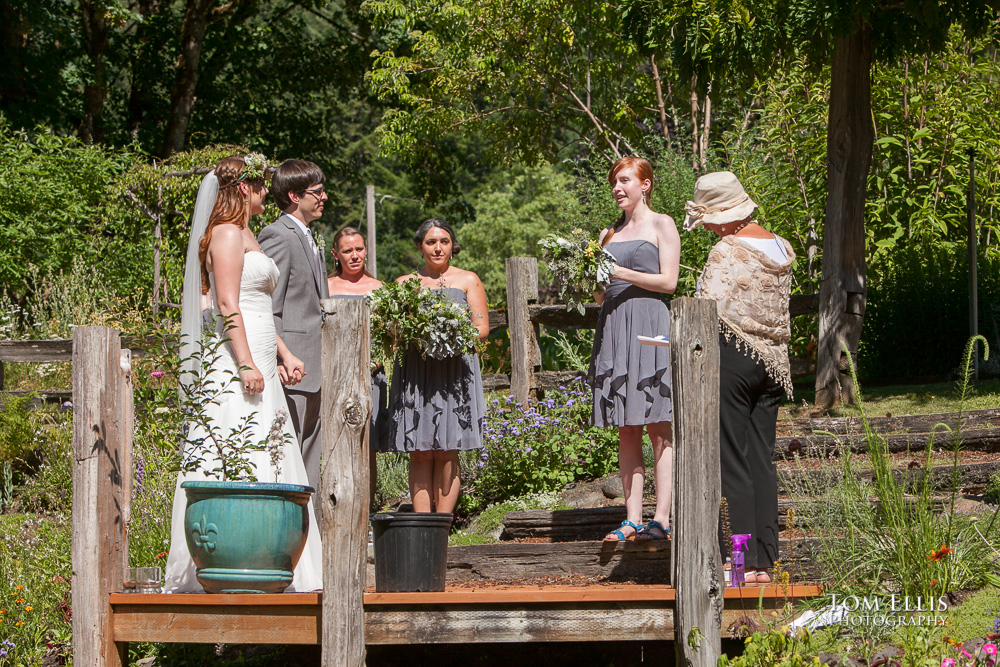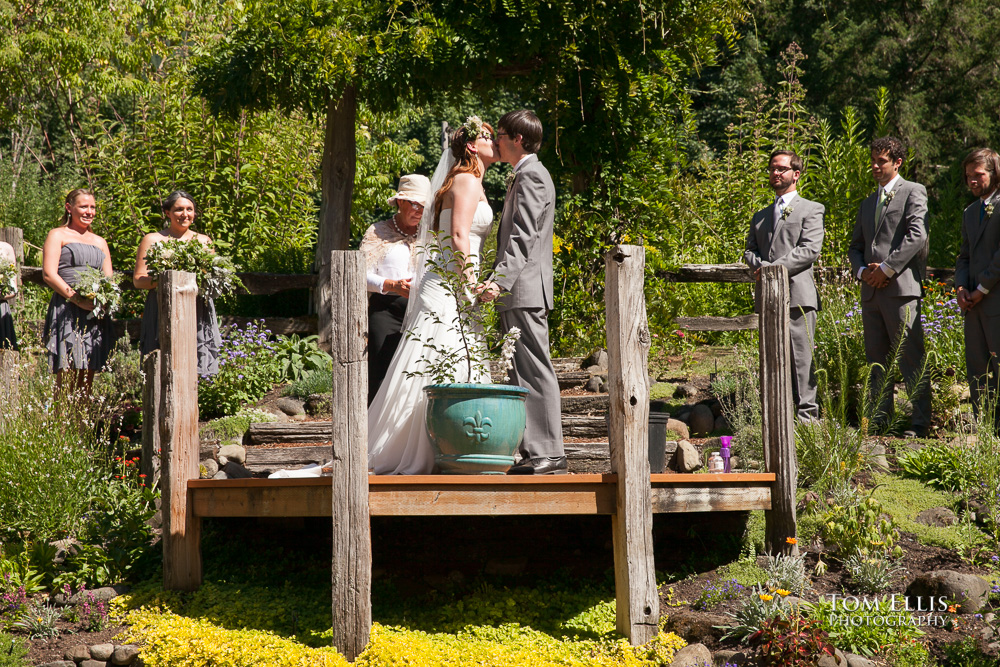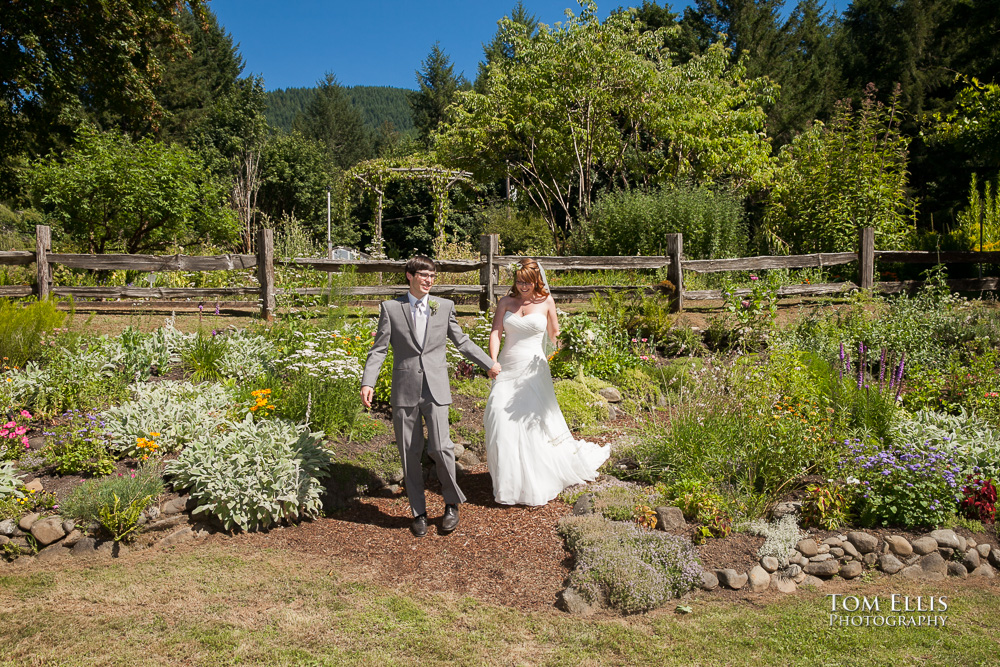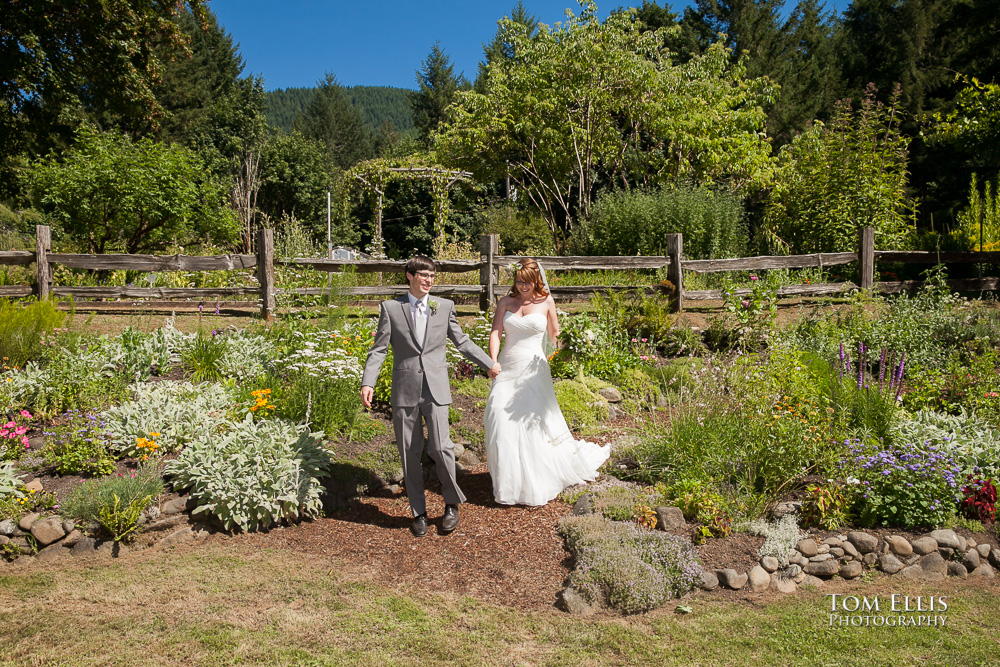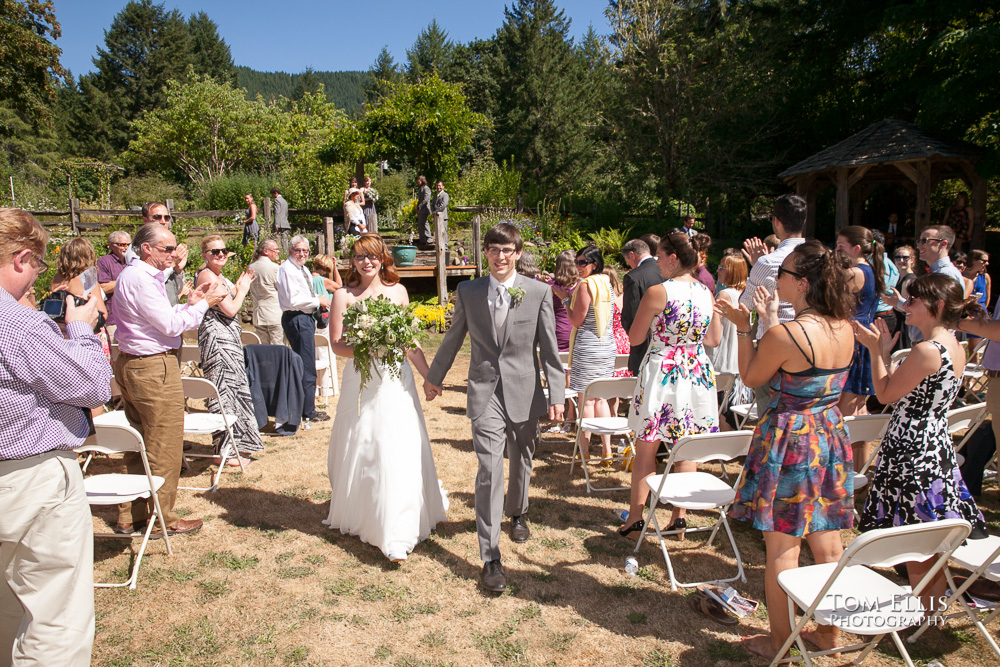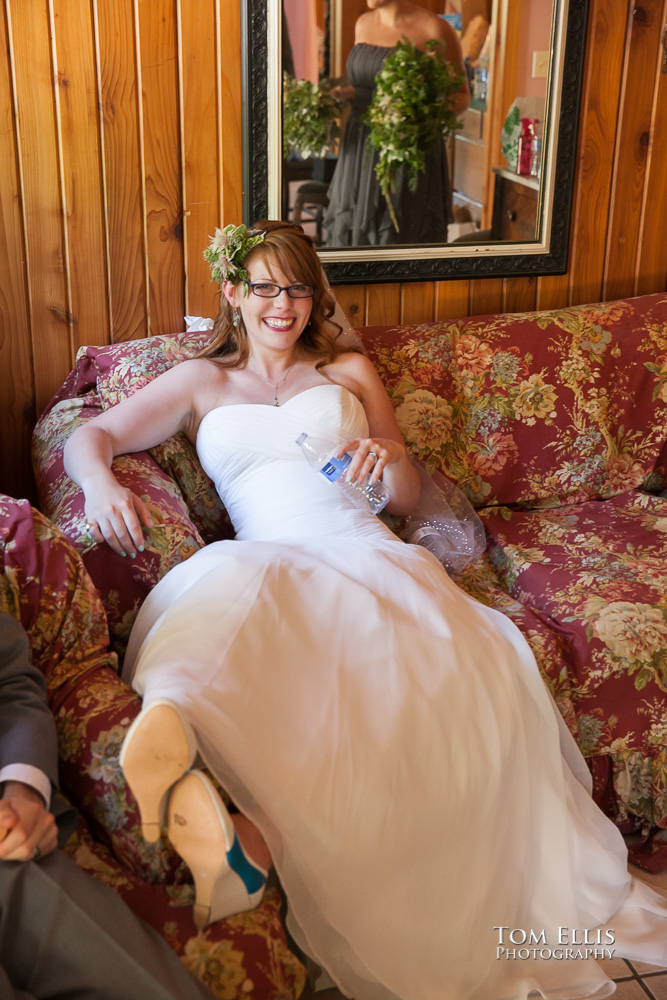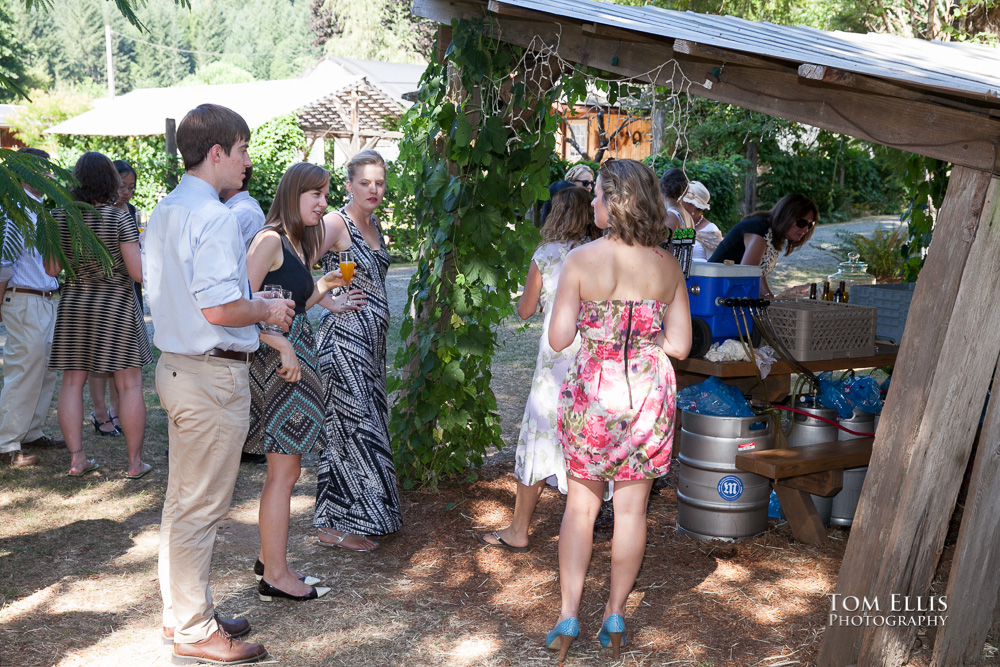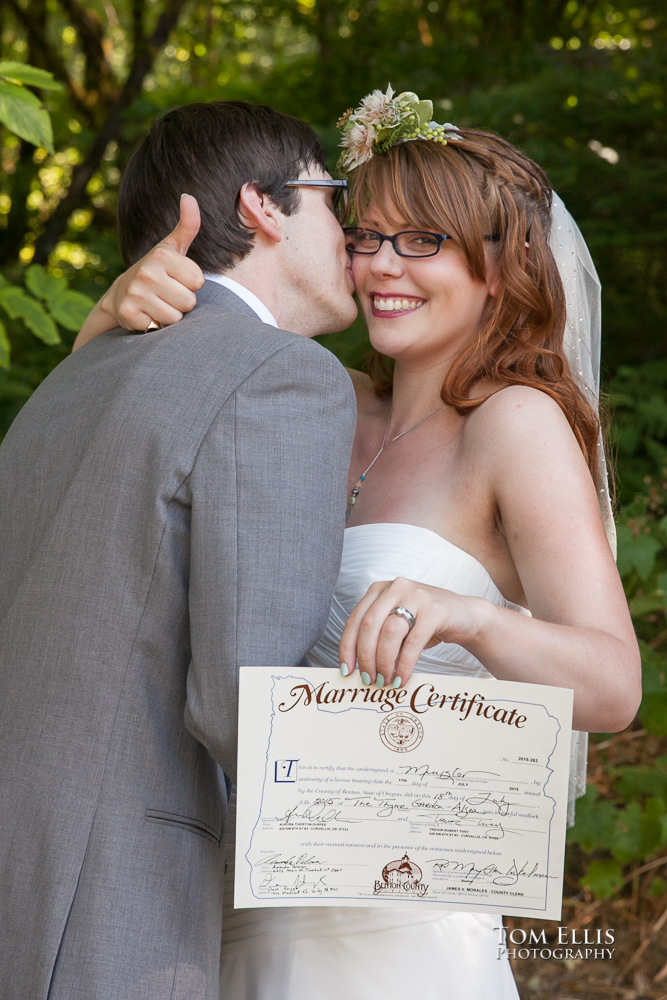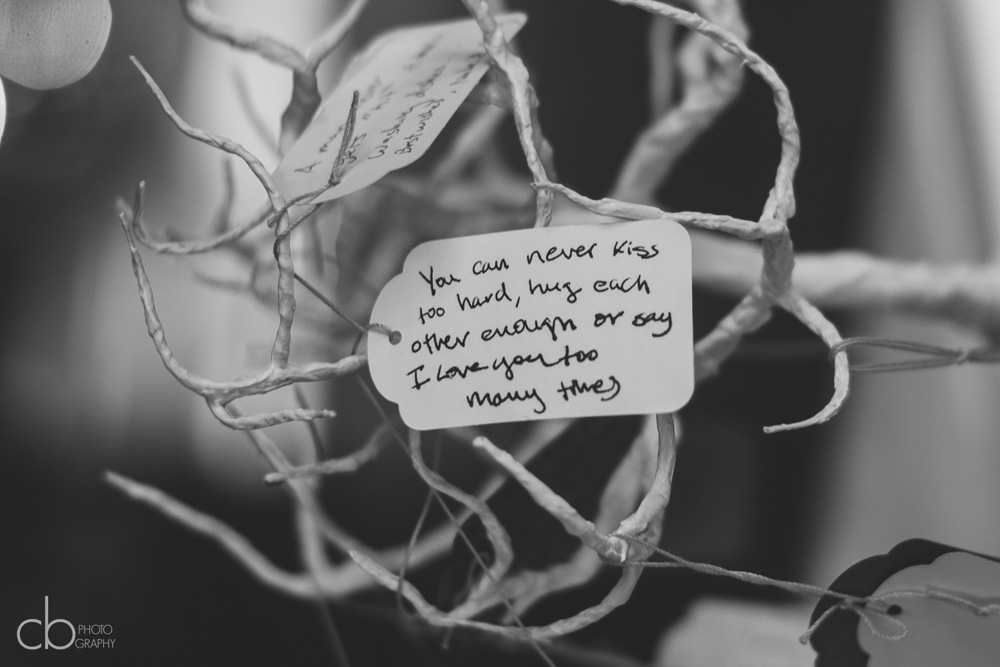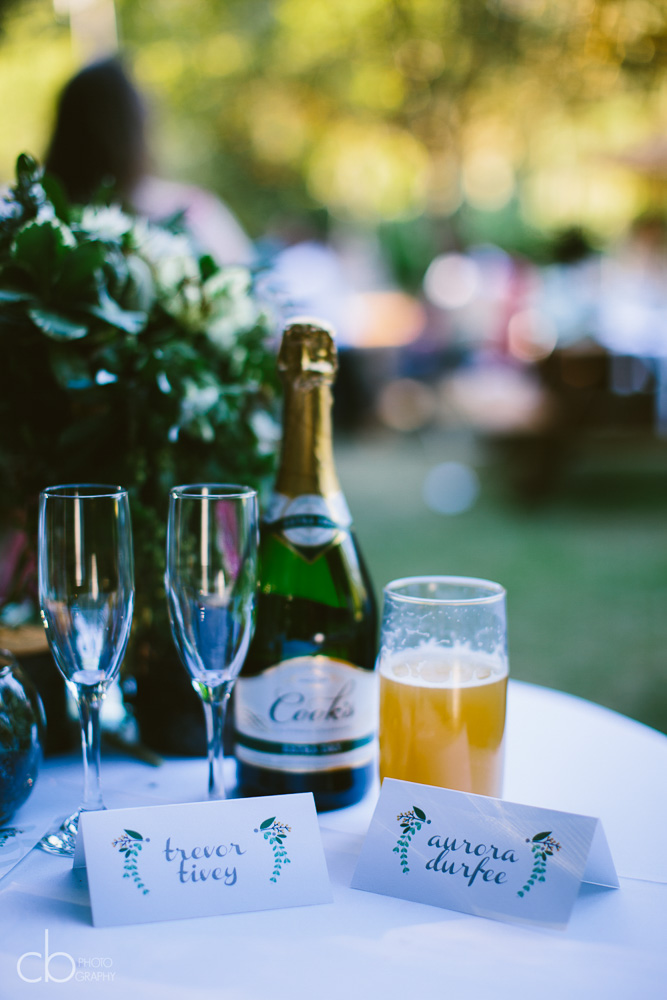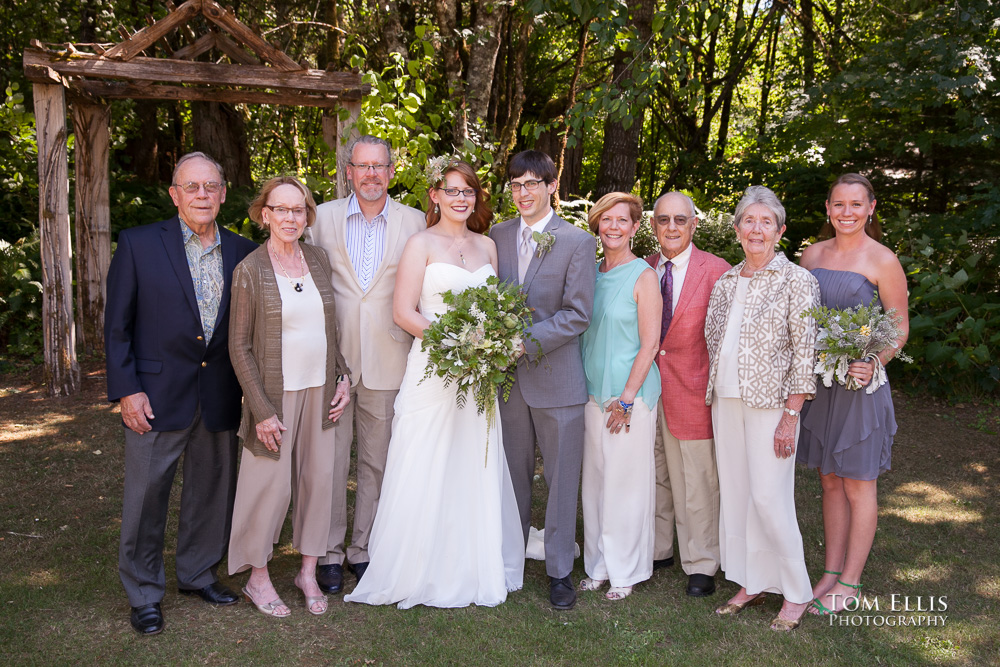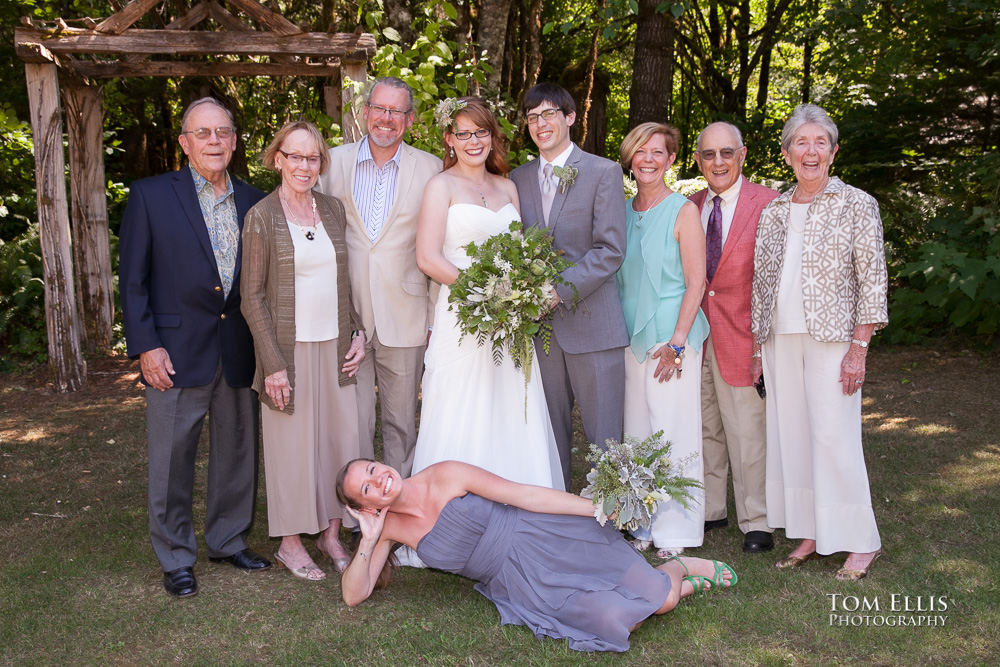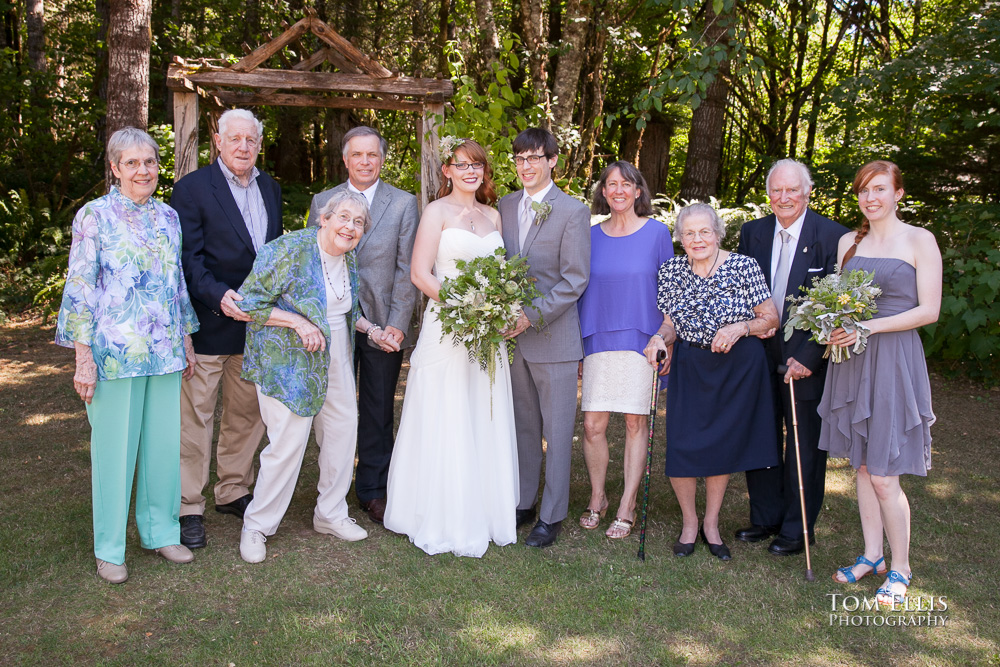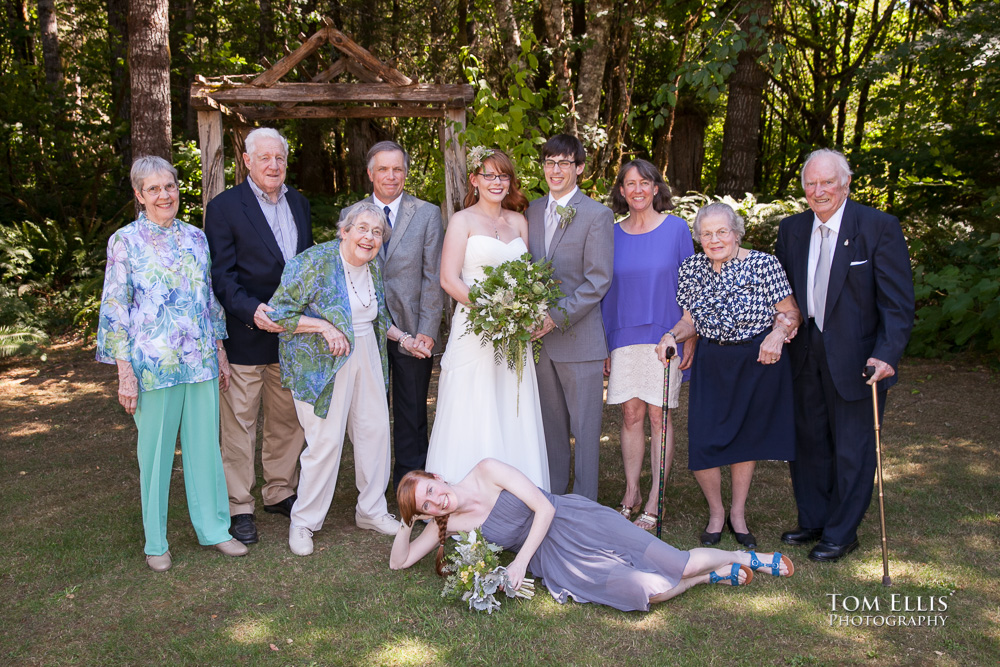 From left – Connie Ahara, Bob Kingston, Ruth Kingston, Maurice Tivey, Aurora, Trevor, Meg Tivey, Marguerite Tivey, Trevor Tivey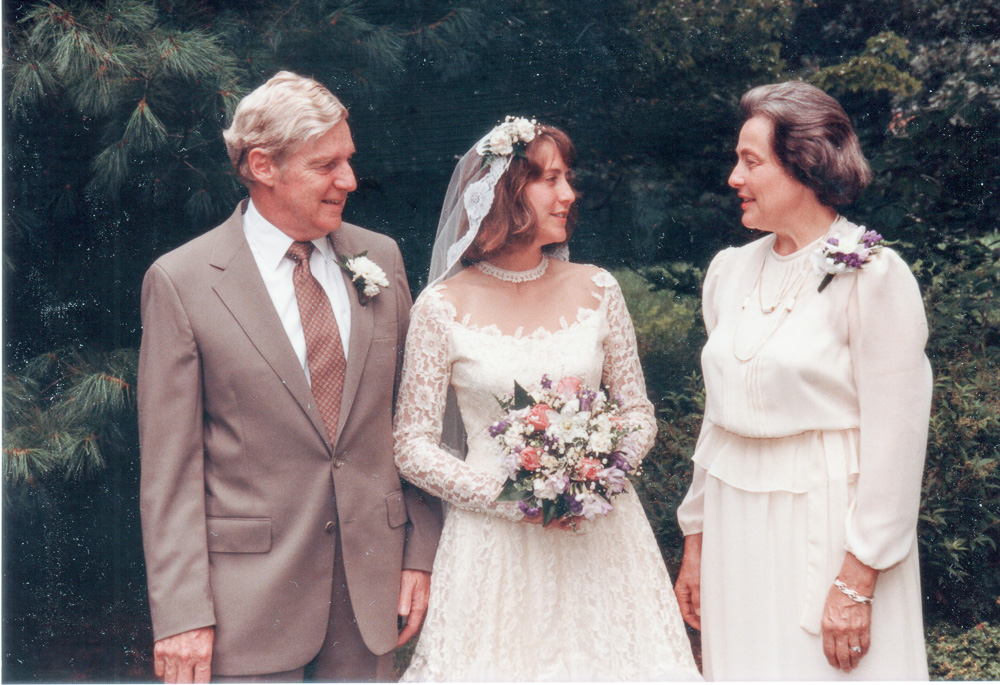 Meg and her parents Bob and Ruth, 1984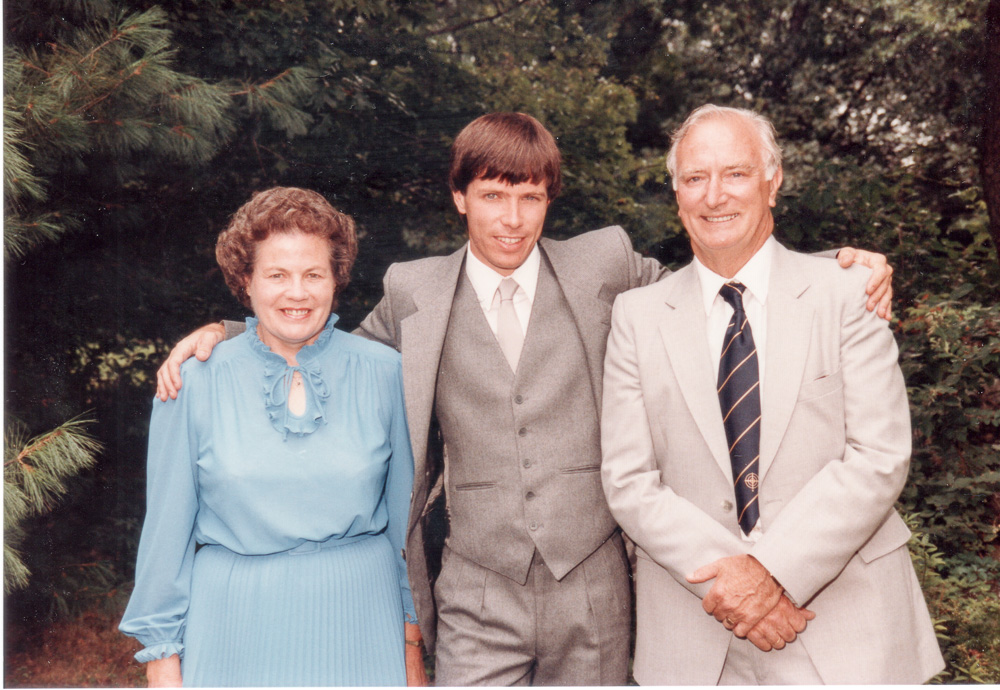 Maurice and his parents Trevor and Marguerite, 1984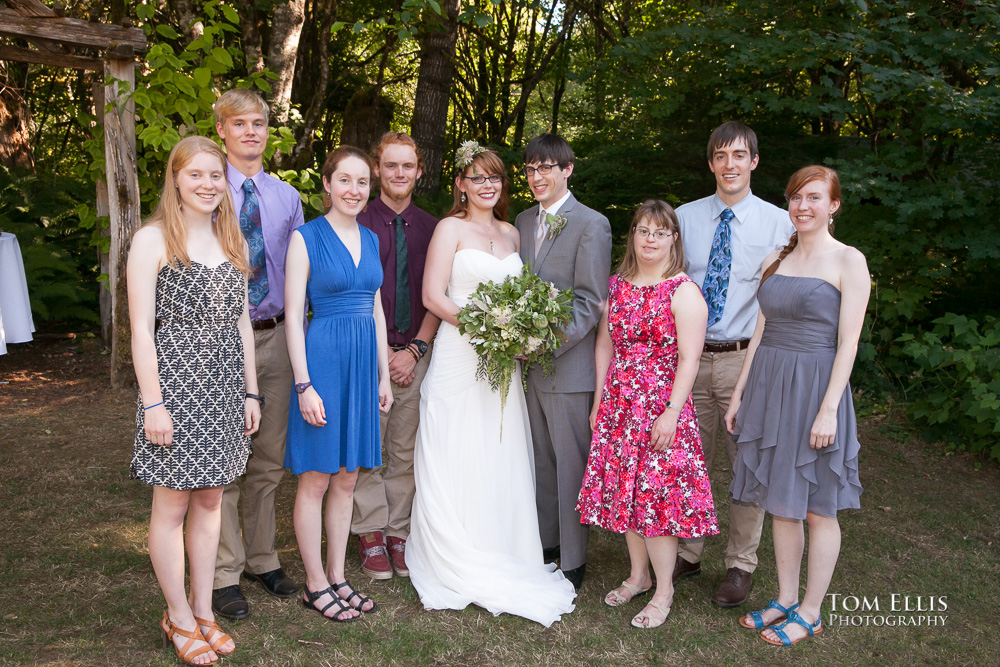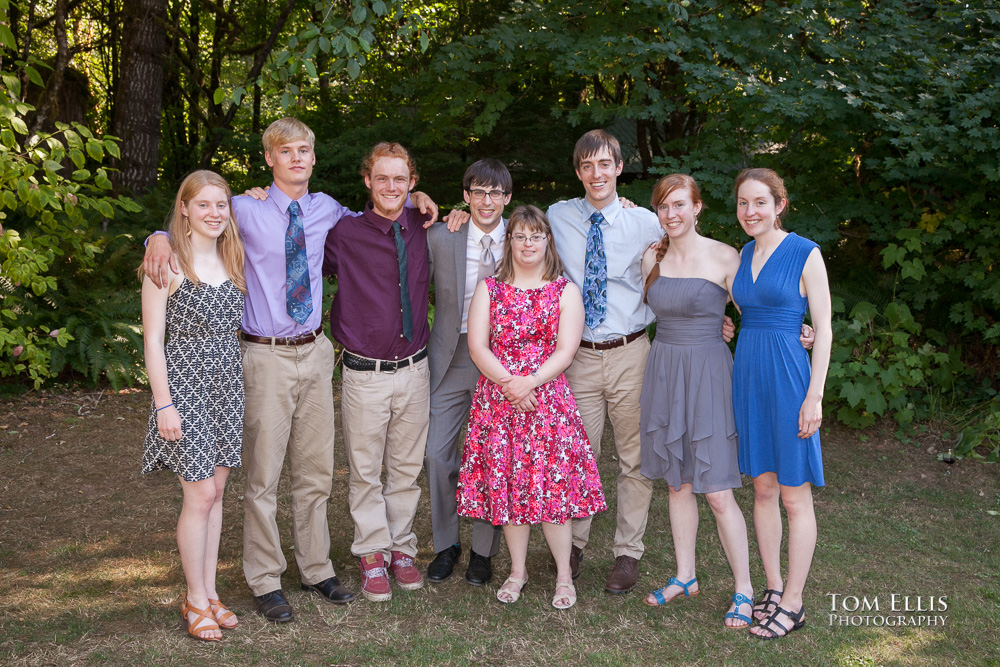 Trevor with his sister and cousins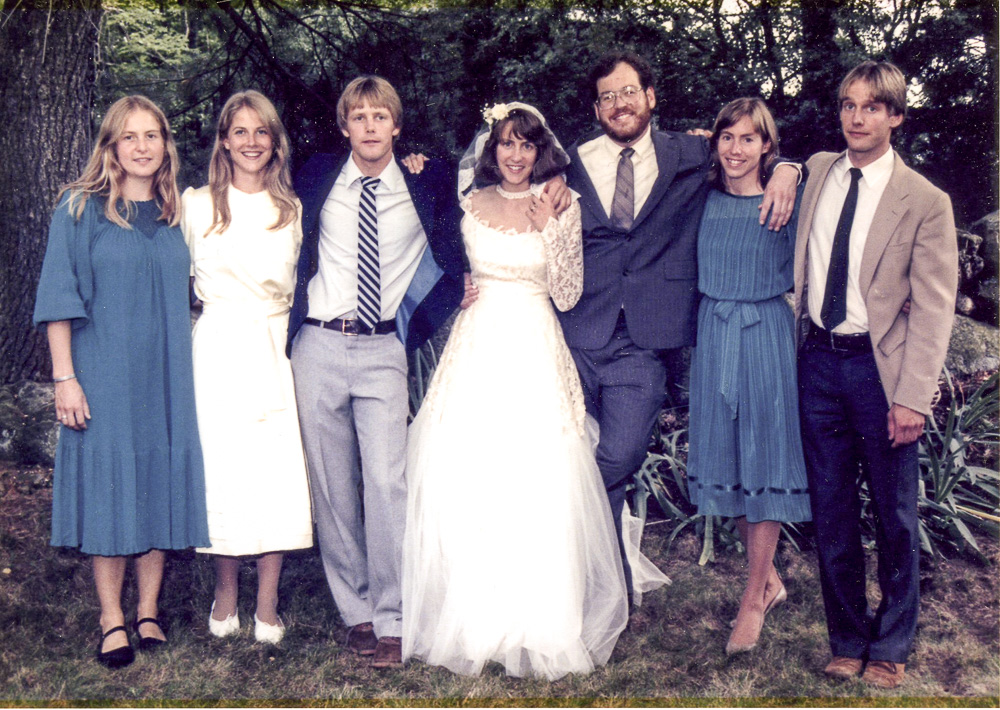 Meg with her siblings and cousins in 1984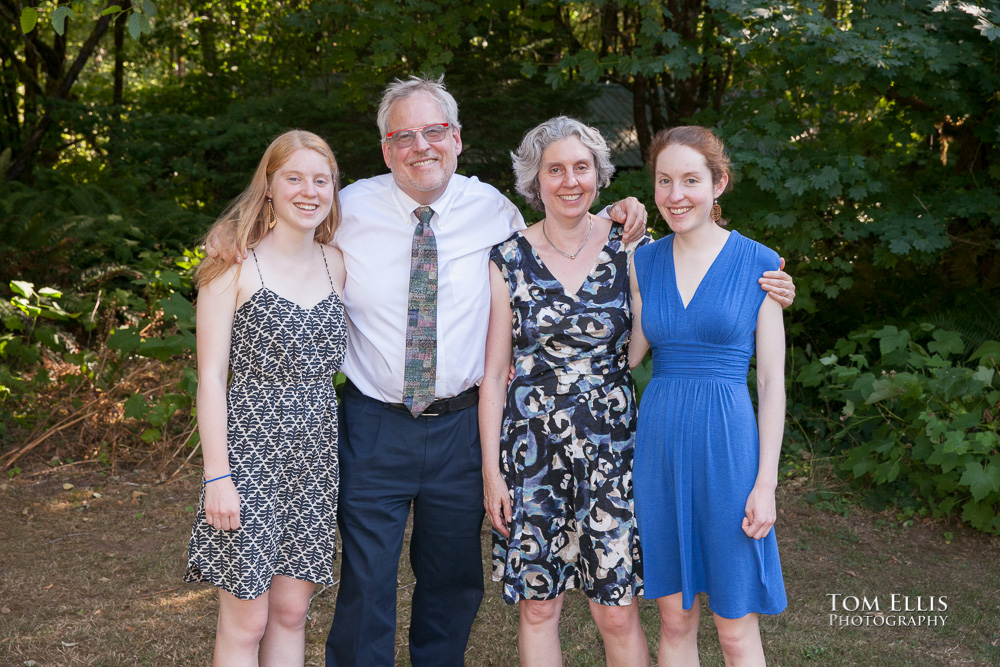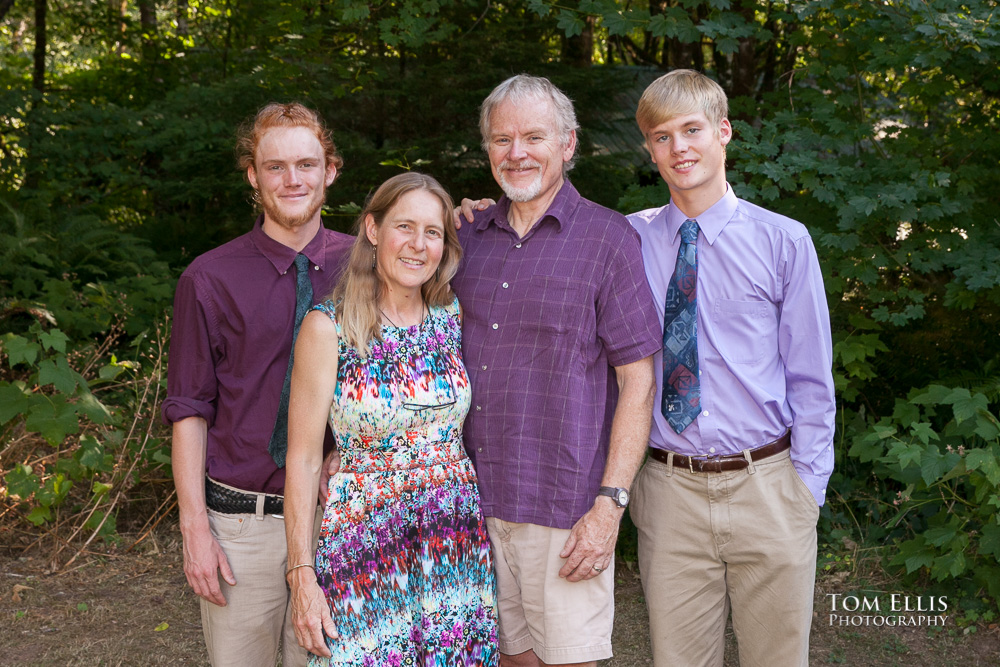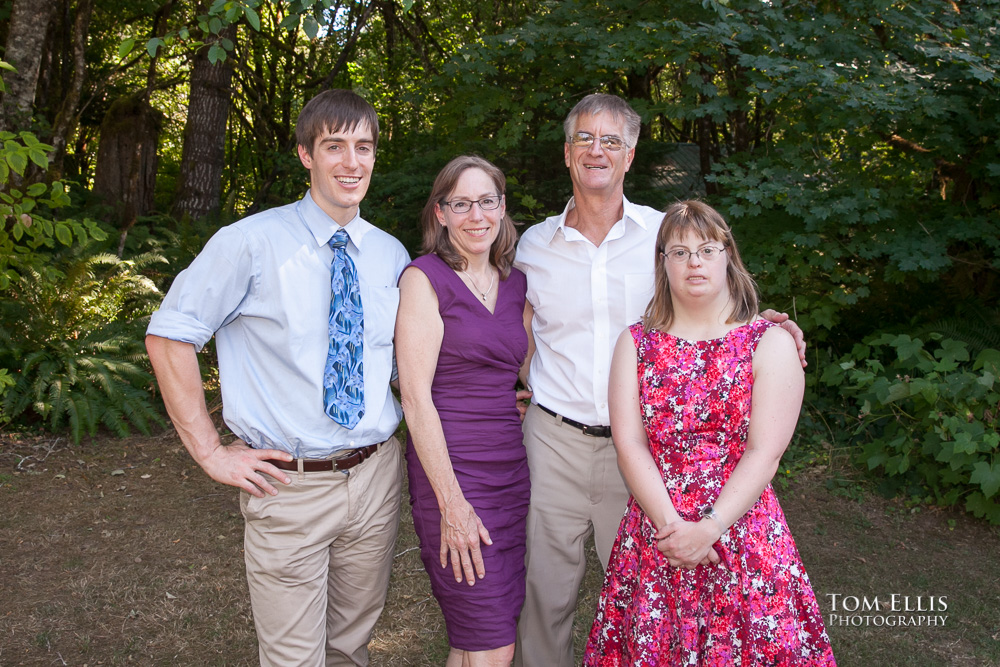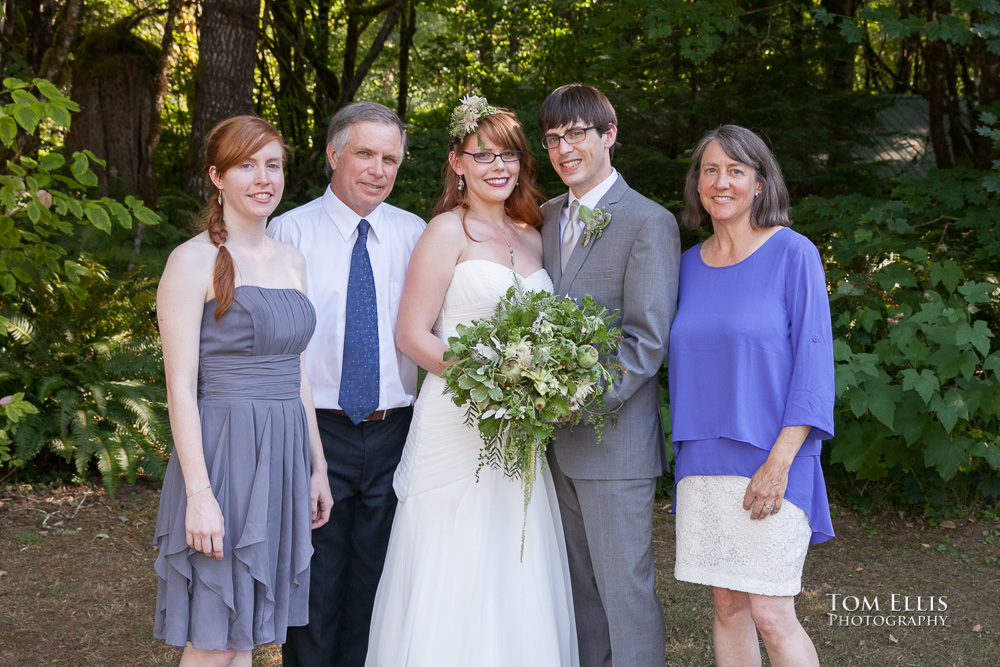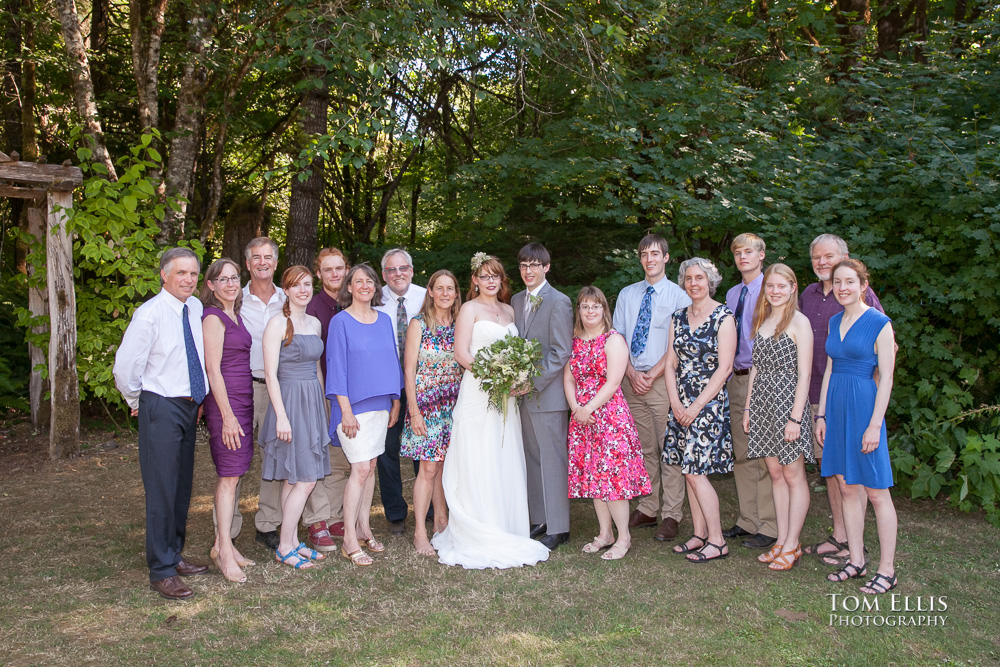 Extended Kingston/Tivey family, no grandparents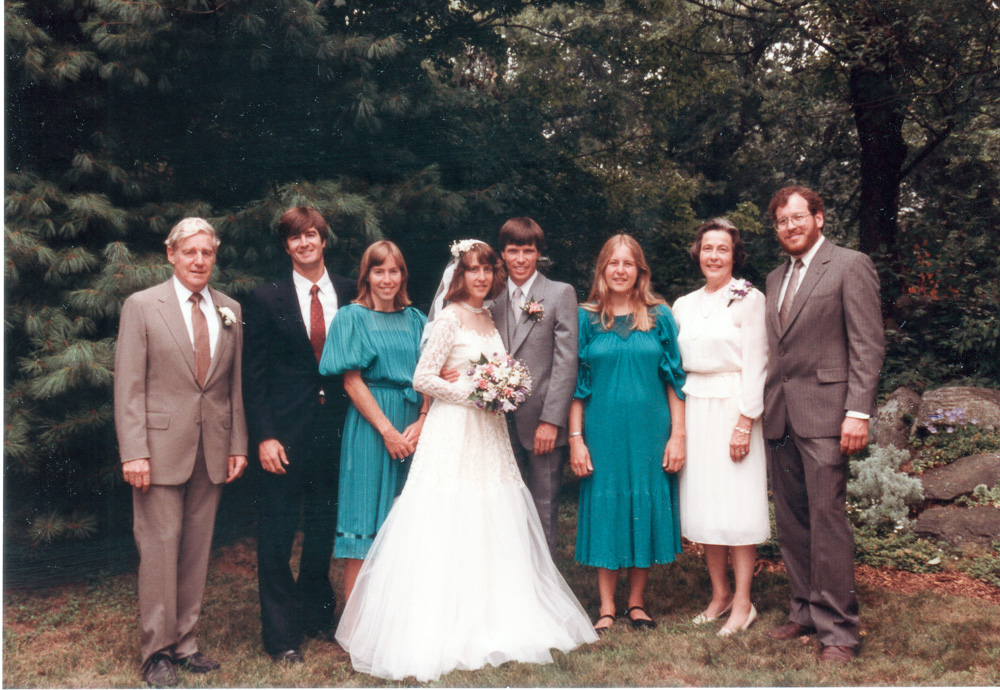 Meg & Maurice with the Kingston side of the family in 1984