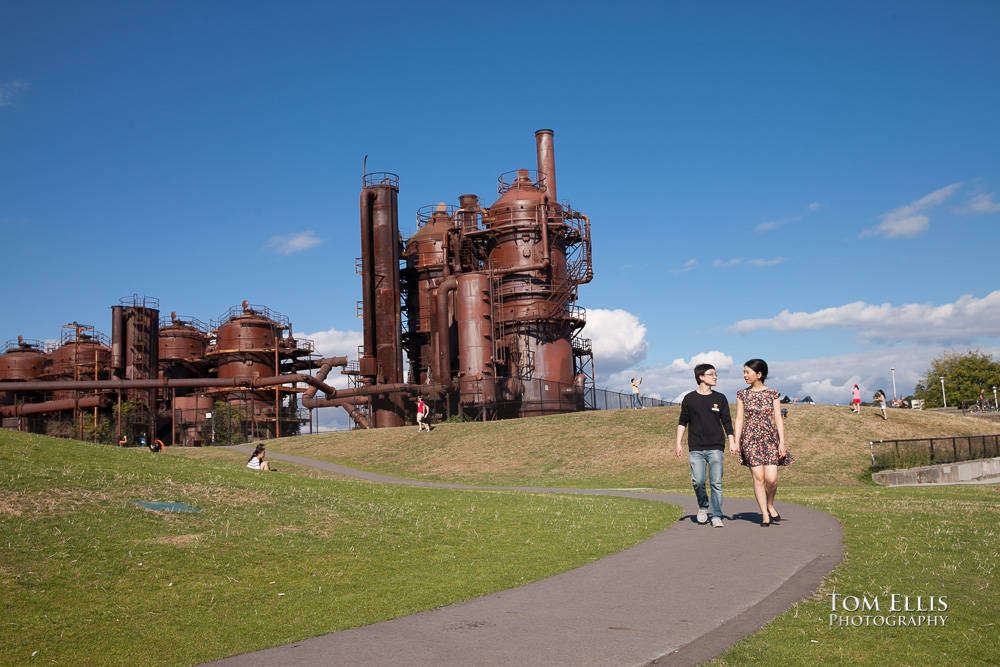 Seattle Engagement Photos – Jia & Xuan at Gasworks Park
In late July I received an email asking about my availability to take some engagement photos within the next couple of weeks.  The couple was fairly new to Seattle and did not really know the city very well, and hoped I could help them locate a good spot for the photos.  As I talked with them further, I learned that the couples names were Jia and Xuan, and that they were going to be going home to China in September for their wedding, and wanted to have some good photos of themselves in Seattle that they would be able to show their families.  I gave them several different possibilities, and we ended up deciding on Gasworks Park, one of my favorite places in Seattle for a photo session.
We lucked out with a beautiful day, and had fun just wandering the park and getting to know each other as we looked for good places for photos.  As usual, on a nice day we were sharing Gasworks with hundreds of other people, but the park is spacious enough that we were able to find plenty of spaces for photos that felt almost as if we were all alone in the park.
Here are some of the photos from our session, I hope you like them!