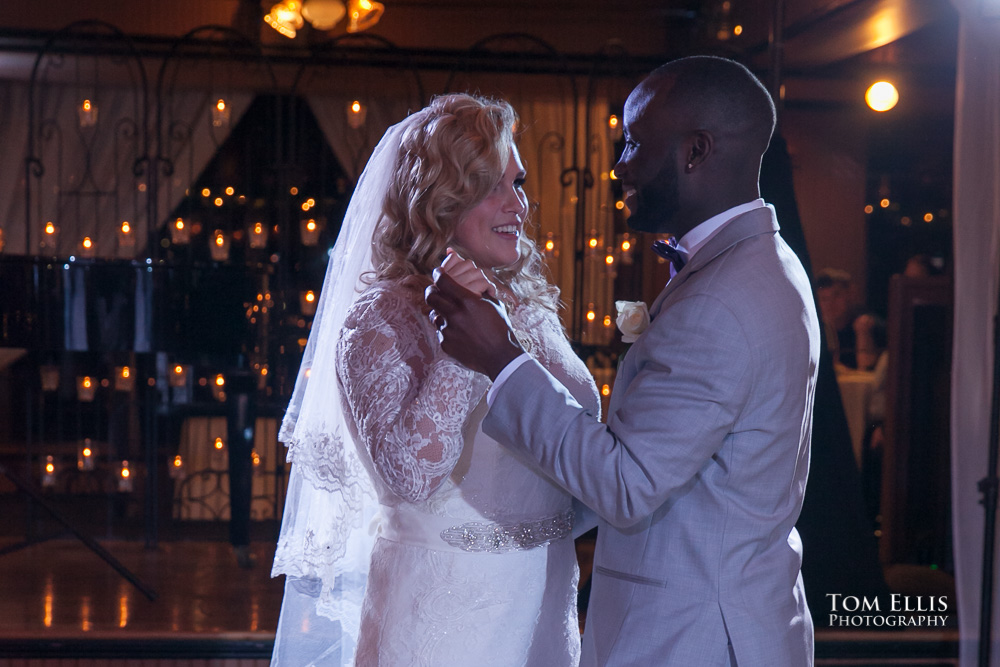 Sneak Peek – Miriah & Roemon get married at the Lake Union Cafe
Last night Miriah and Roemon were married at the Lake Union Cafe, located along Lake Union in Seattle.  Sorry that I am only giving you one photo at this point, but I still have several hundred photos to edit before I am ready to share the entire event.  This is the first of two weddings that I am photographing at the Lake Union Cafe this week, the second takes place on New Years Eve and I will try to get photos from that wedding posted quickly as well.
The Cafe is only opened for special events, so the only way to experience the Cate is to rent it for an event, or to be a guest at an event being held there.  I have always thought this is a shame, because it is a beautiful building and I'd think it would be a popular restaurant.  But what do I know, I'm just a photographer!  🙂
This photo was taken during the newlyweds' first dance.  The Cafe has a beautiful wood dance floor, which is also where most of their wedding ceremonies are held (including Miriah and Roemon's).
More photos from the wedding to follow soon, as well as from the upcoming New Years Eve wedding!