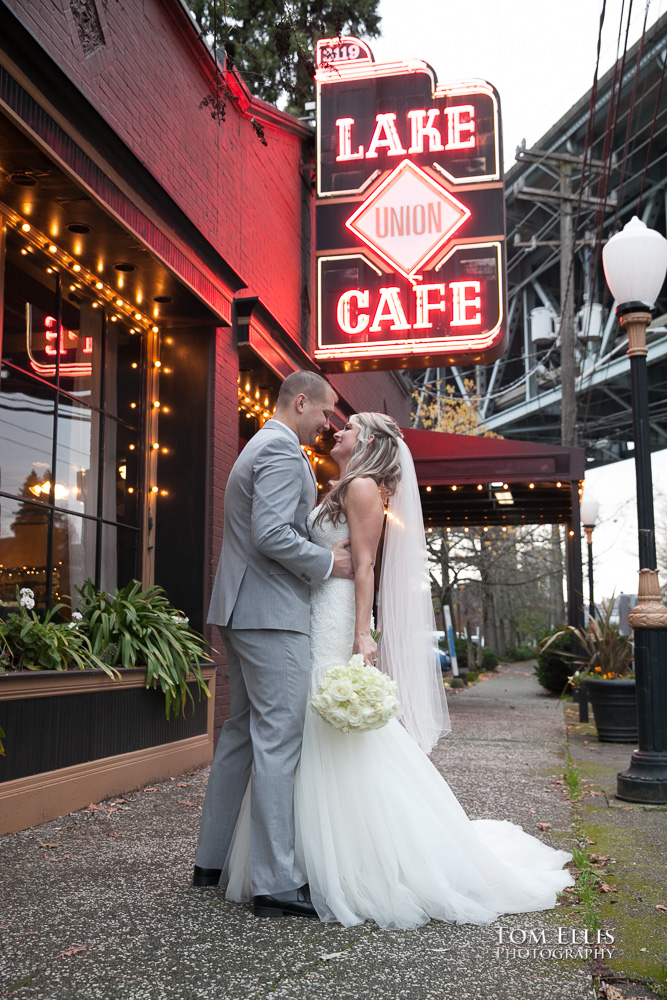 Amy & Joey get married at the Lake Union Cafe in Seattle
Yesterday I was the lucky photographer at the New Years Eve wedding of Amy Hornung and Joey Vicieli at the Lake Union Cafe in Seattle.  This wedding was an absolute blast from start to finish.  The day began with me meeting the ladies at the Hotel Deca to take photos as they prepared for the wedding, and concluded with an amazing bash at the Lake Union Cafe that didn't finish until well after the beginning of the New Year.
This photo was taken during the "first-look" for Amy and Joey when the wedding party met at the wedding venue before our group photo session.  We really lucked out on the weather, since the prediction had been for rain and even possible snow.  But the weather gods were kind and held back until much later in the evening, allowing us to walk down to the ship canal for some photos before moving back to the venue to meet up with family and finish getting ready for the wedding.
Sorry to only post one photo for now, but I promise to put up a more complete post with a lot more photos later this week.  But first I have hundreds of photos to edit!