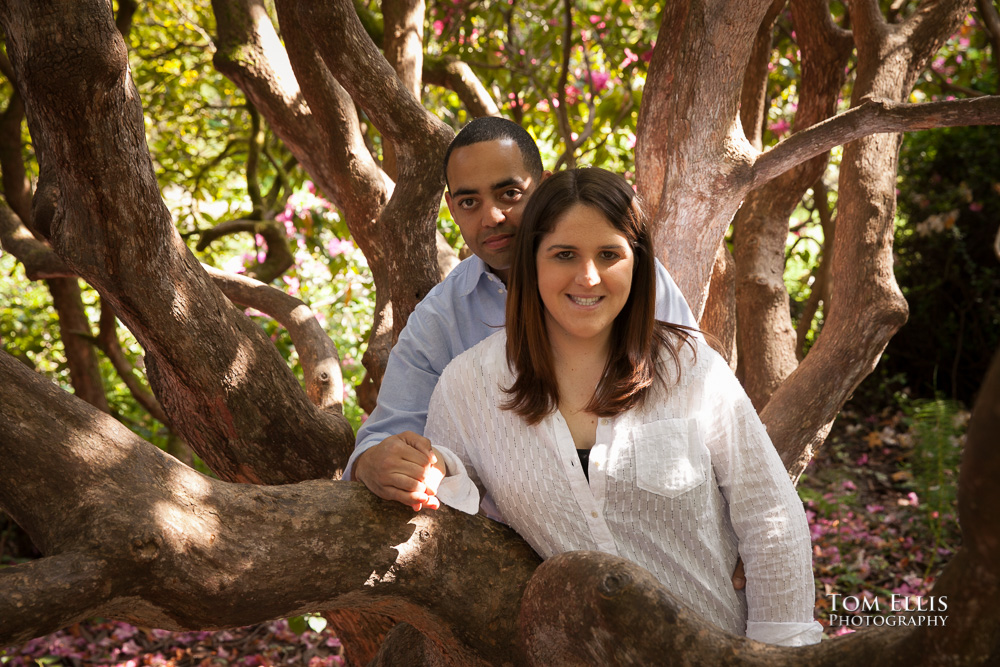 Seattle engagement photo session at the Kubota Garden
I recently met up with Jennifer and Cyle at the fabulous Kubota Gardens in Seattle for their engagement photo session.  They are getting married in just a couple of weeks, so we needed to get these photos done before they went from "engaged" to "married"!
The Kubota Gardens are operated by the city of Seattle as a public park, and if you have never visited there I highly recommend that you do so.  It is a series of ponds, streams, waterfalls and a wonderful assortment of trees, shrubs and flowers that covers 20 acres.  Unfortunately there is some pre-summer construction going on at the moment, so some areas are not as perfect as usual.  But even at less than its full beauty, this is still an incredible place for a photo session.
We spent almost two hours just wandering, exploring and taking lots of photos.  Here is a selection of some of my favorites.  And be sure to check back in ~3 weeks to see some photos from the wedding at the Woodland Park Zoo on June 11!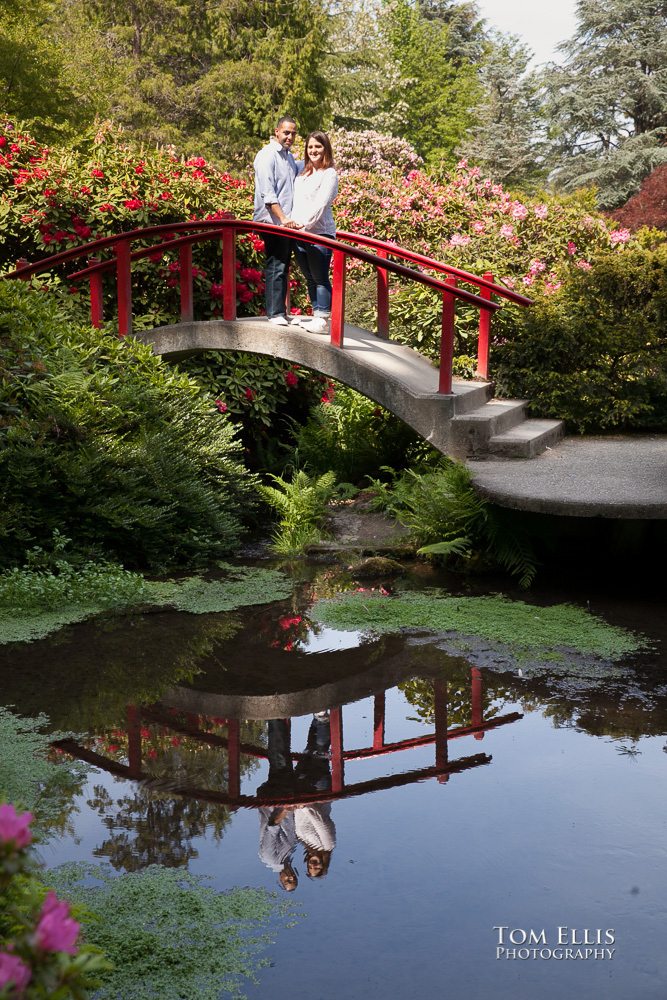 Jennifer & Cyle on the Moon Bridge at Kubota Gardens
Sitting alongside one of the many ponds at Kubota
Watching the Koi in one of the ponds