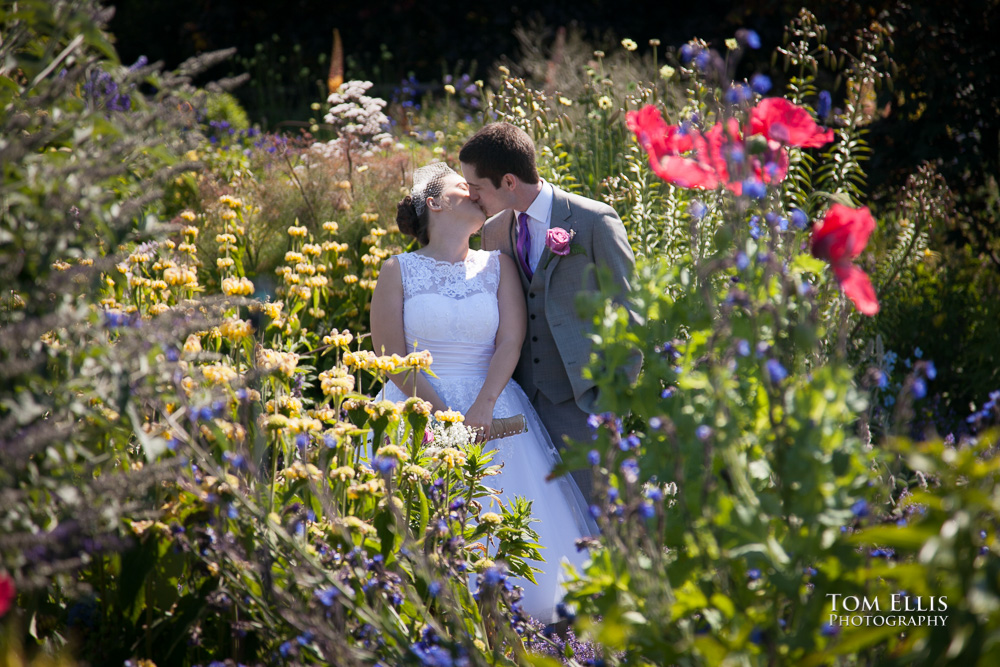 Happy First Anniversary to Nichole and Andrew!
It was exactly one year ago today that Nichole Williamson and Andrew Wendling were married in a wonderful wedding ceremony at the Cutting Garden in Sequim.  The Cutting Garden is primarily and outdoor venue, and the weather cooperated nicely with sunny skies and warm (but not hot) temperatures.
Happy Anniversary Nichole and Andrew, and I hope that you have many more of them!