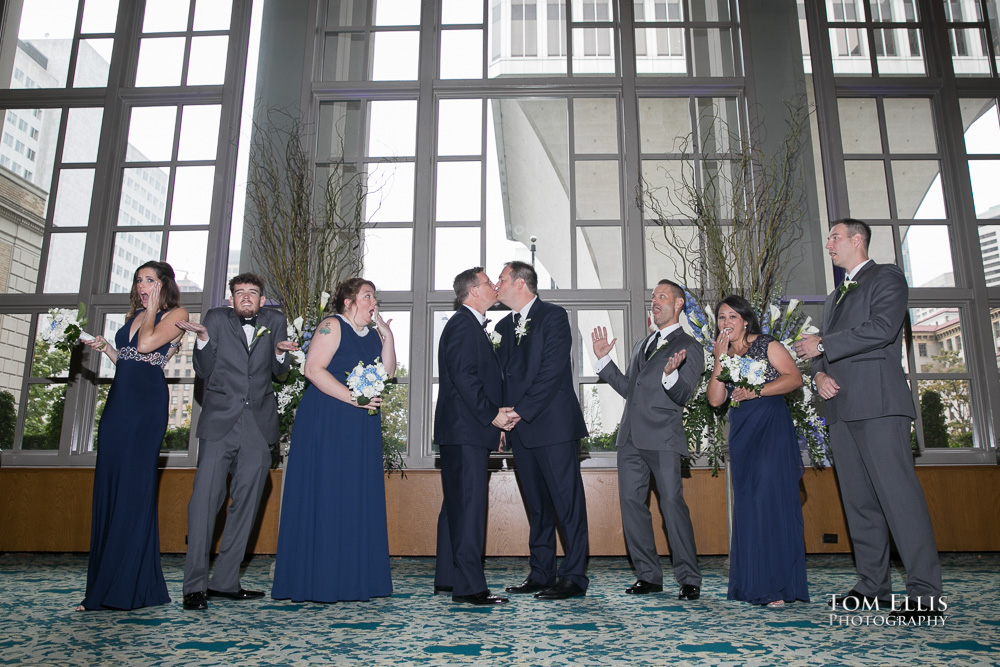 Happy First Wedding Anniversary to Chris and Matthew!
One year ago today I was the fortunate photographer at the fantastic wedding of Chris Doughty and Matthew Sullivan, held at the Fairmont Olympic Hotel in Seattle.  This wedding was one of the highlights of my 2016 wedding season, and ranks high on my list of all-time favorite weddings.  As I remember, it was next to impossible to get Chris off the dance floor for almost the entire reception.  I love it when it is clear that everyone is having a great time at a wedding and that was certainly the case with this wedding!
I have had a lot of fun for the last year "stalking" the adventures of Matthew and Chris on Facebook.  These guys really get around!  I just checked their FB feed for today and see that they are going on a Carribbean cruise as an anniversary celebration.  Way to go you guys!
You can visit my original posting for the wedding (with a LOT of photos) at by clicking on this link – Chris and Matthew Get Married