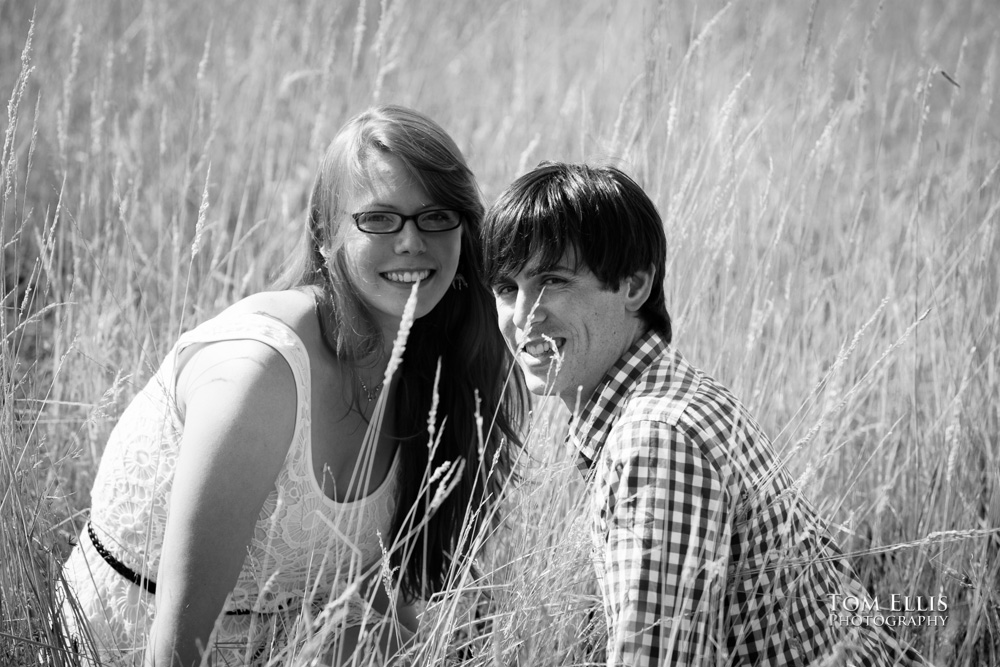 Seattle area engagement photo session at Newcastle Golf Club
Thirty years ago on August 11, 1984 I was the photographer at the wedding of Meg and Maurice Tivey.  Next summer on July 18, 2015 I will mark a milestone with my business when I shoot the wedding of their son Trevor and his fiance Aurora.  This will be the first (of hopefully many!) "second-generation" weddings where I will be the photographer, when I get the opportunity to take photos of children of people whose weddings I photographed.
But before we have a wedding, why not take some engagement photos?  Trevor and Aurora live in Corvallis, and made the trip to Seattle so we could have an engagement photo session.  We lucked out with a great day
We started our session at some abandoned railroad tracks (I love taking photos on train tracks!), then moved on to Newcastle Golf Club to take advantage of the incredible views there.  Aurora and Trevor were a lot of fun to work with, and we got a lot of great photos.  I am really looking forward to next July when I will get to shoot their wedding.  And of course I will post photos from that wedding on the blog as well.