In 2012 Washington State became the 7th state to recognize marriage equality, and to allow same-sex couples to enjoy the same right to marriage previously reserved only for heterosexual couples. No more "commitment ceremonies", finally everyone is able to get married! This is an exciting time in Washington State and will hopefully help lead the citizens of other states to make the same decision to enact marriage equality as well.
Since the passage of Marriage Equality in Washington State, Seattle has become a "destination wedding" location for same-sex couples from all over the country and the world. In addition to being the photographer at the weddings of numerous Seattle area gay and lesbian couples, I have been honored to be the Seattle wedding photographer for same-sex couples from several different states within the US, as well as to same-sex couples from as far away as England and New Zealand.
Now of course, after the recent ruling by the US Supreme Court, Marriage Equality is the law of the land. I will watch with great interest to see how this affects the attitudes toward same-sex marriage in other countries. While I fear that we are still a long way from universal recogniiton of Marriage Equality, at least the United States have tried to sjow others the way.
---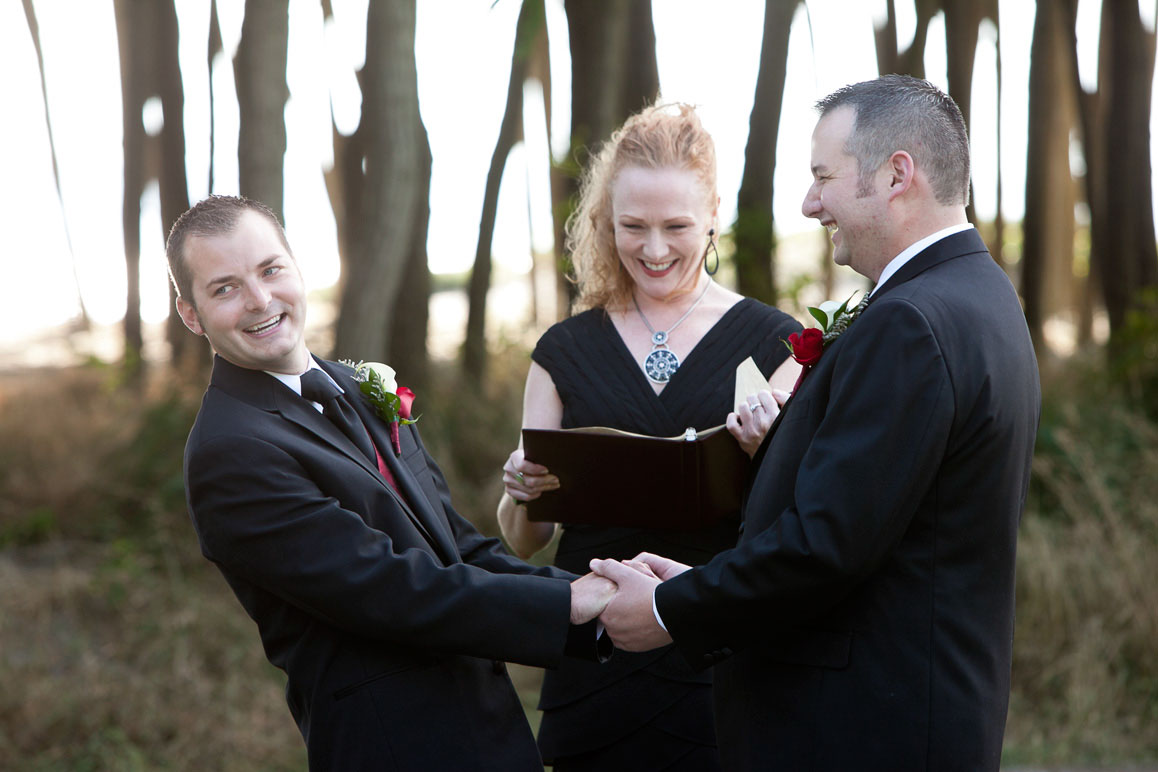 Chris and William at their wedding ceremony at Golden Gardens in Seattle
---
I am an equal rights wedding photographer. I don't care what your sexual orientation is, I just love taking pictures at weddings. Being a wedding photographer for ANY couple is a great privilege and responsibility, as I am allowed to record the images of one of the most important and intimate days of their lives. I would love to talk with you about your wedding plans and what you would like for your photography on this special day, and would be honored if you decide that I am the person you want to document this event.
---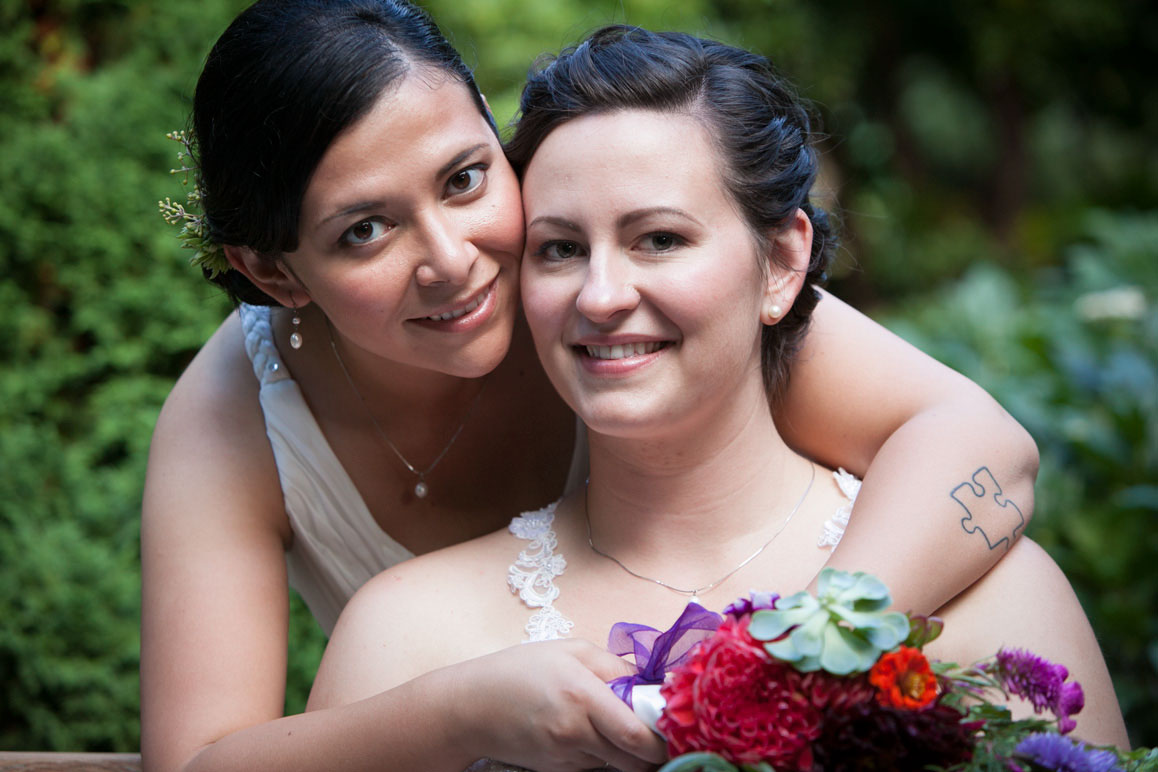 Jessy and Kelsey at Parsons Garden, during their pre-wedding ceremony photo session
---

"I would totally recommend Tom Ellis, especially to the budget conscious bride. Seattle is an expensive place and there is no shortage of $3,000+ packages from competitors. We chose one of Tom's package deals that was well under that price, and the pictures are beautiful. He's open to any ideas for shots you may want, but he also has some beautiful ideas if you need them. We were very grateful for Tom's ability to "go with the flow." Our limo driver got lost during our pre-wedding photo shoot and we ended up having to skip one of our locations. Needless to say I was unhappy, but Tom hardly blinked at the change and made sure the pictures at the other locations more than made up for the missed spot. He was efficient in getting the shots we wanted, offered much appreciated suggestions, and didn't break our bank account. We are happy with our experience."

Stephanie and Erin
---
To see all of the wedding packages that I offer please go to my Weddings page; you will find a list of packages that I offer. And if you don't see a package there that meets your needs please contact me and tell me what you want so I can design a custom package just for you.
---